Tell me this isn't frustrating:
You spend hours getting the surfaces and joinery of a project perfect. You get through the stress of glue-up with no major catastrophes. Your assembled project looks amazing.
But when you peak at the inside corners, there are hideously yellow dribbles of glue squeeze out.
And unless you get rid of it all, your finish will look splotchy in these areas. Probably no one else will ever notice. But you will.
Cleaning glue out of the inside corners of projects is tricky. But today, I'm giving you 4 tips to make cleaning off excess glue a little easier.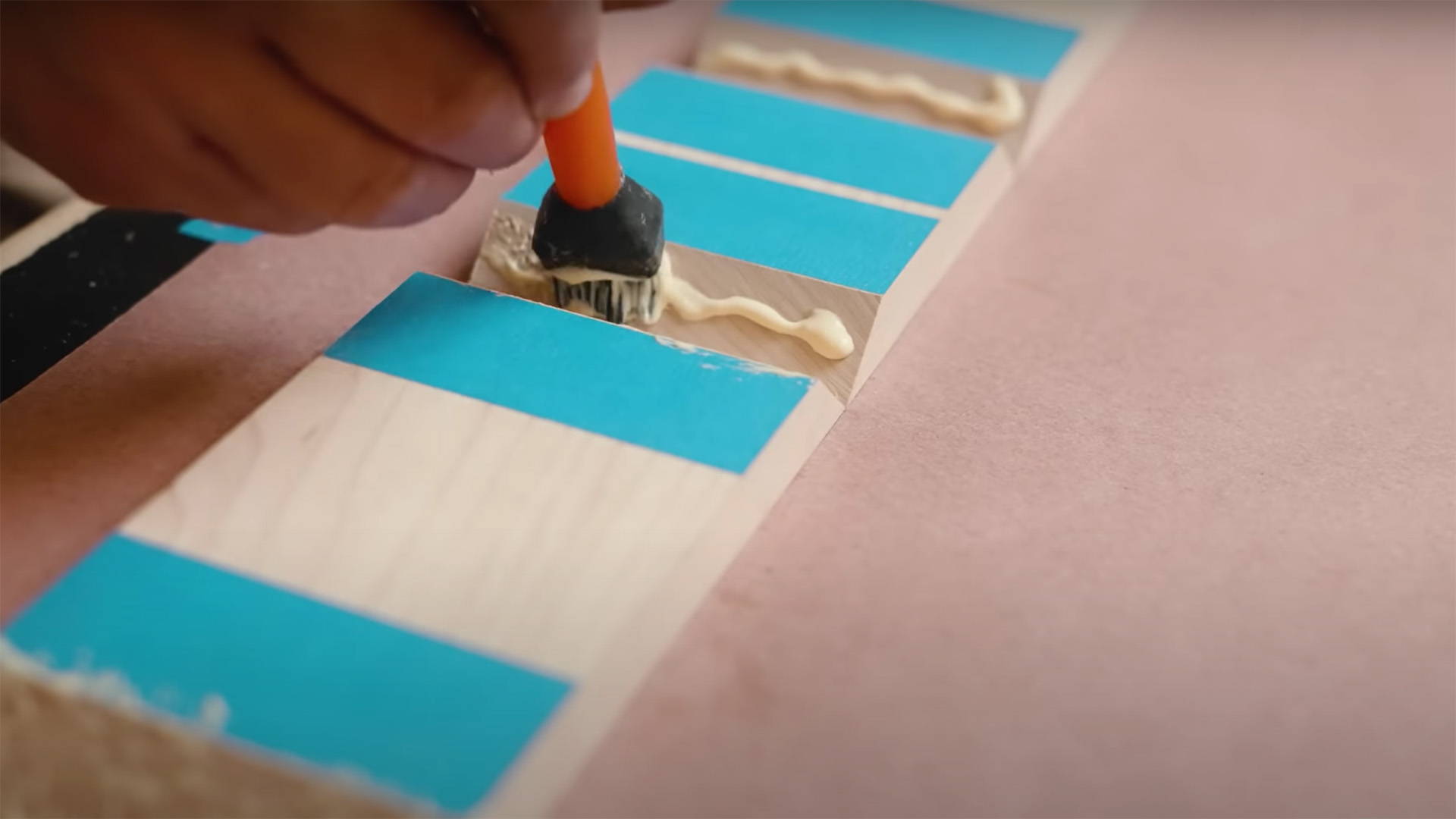 An ounce of prevention is worth a pound of solution. And blue painter's tape is an excellent tool for controlling squeeze out.
Before I glue up boxes, I like to put strips of blue tape along the inside edges where the joinery will meet.
This makes removing excess glue as easy as pulling off the strip of tape once the glue dries.
You need to be careful not to get the tape inside of your joinery. Otherwise, tape can get trapped inside and become almost impossible to remove.
And no, blue tape does not take finish well.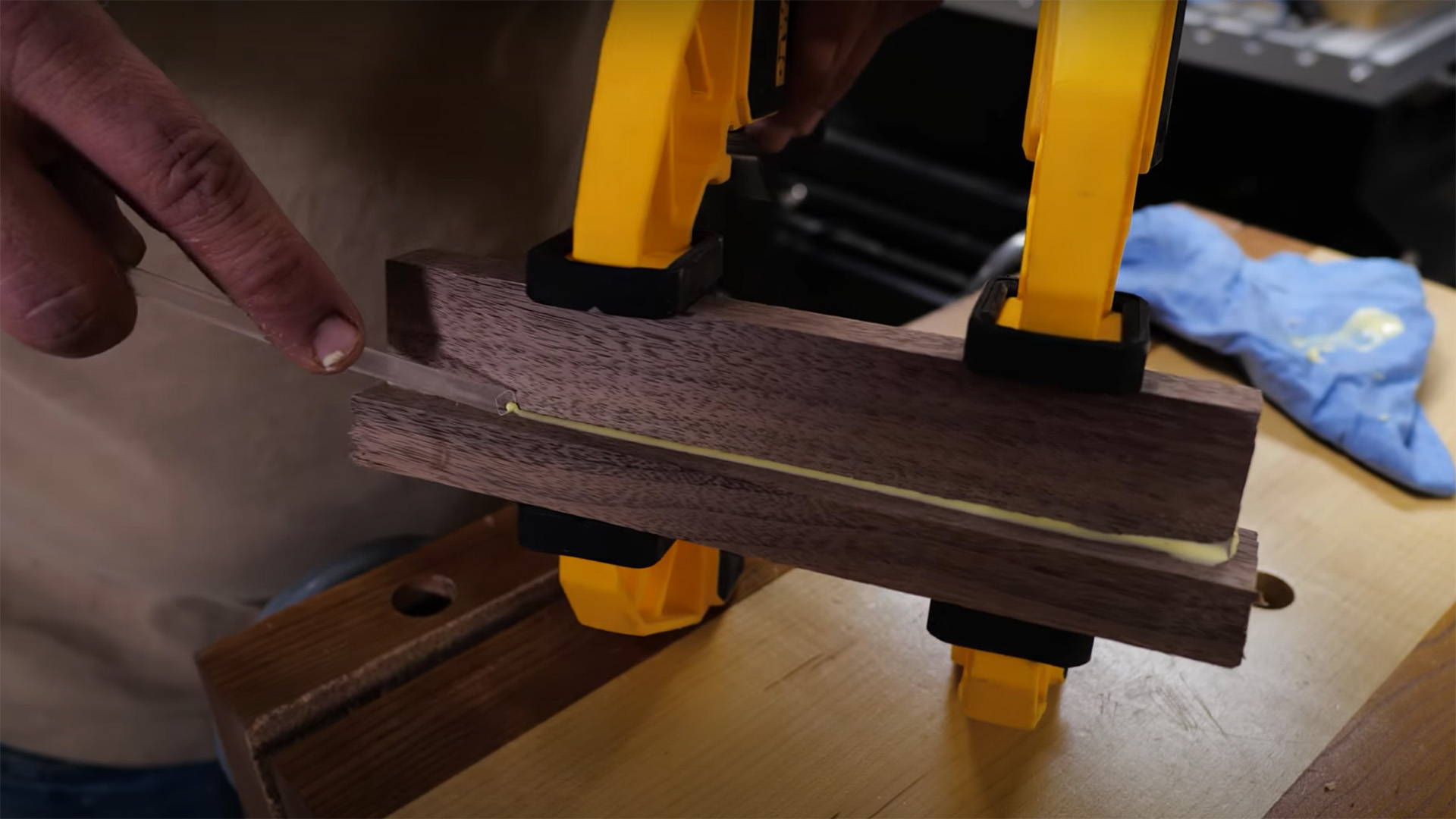 Plastic straws are an incredible glue-removal tool. Especially for hard-to-reach inside corners.
Cut the tip of the straw at an angle, then squeeze it into the corner and push it through the glue (here's an old video where I show how it works).
It's ridiculously efficient at picking up all your squeeze out. With two or three passes and a quick wipe down with a wet rag, there'll be no remnants of glue at all.
Clean your straw afterward with warm water and it'll last you for multiple projects — and won't end up in some poor sea turtle's nose.
A dedicated corner scraper is amazing for removing squeeze out where your other tools won't reach.
Best of all, it even works if the glue has dried.
Place the scraper inside your corner and work it through the glue with short, jerky passes to get rid of the big chunks. Then, finish up with longer strokes to clean off any glue that has soaked in.
You can push or pull with these tools, then clean up any scratches with some sandpaper (see next tip).
We carry this Hongdui Corner and Glue Scraper that's my favorite tool for the job.
The blades can be rotated so you always have a fresh edge, and it comes with a cambered blade if you want to work a specific area without digging the corners into your project.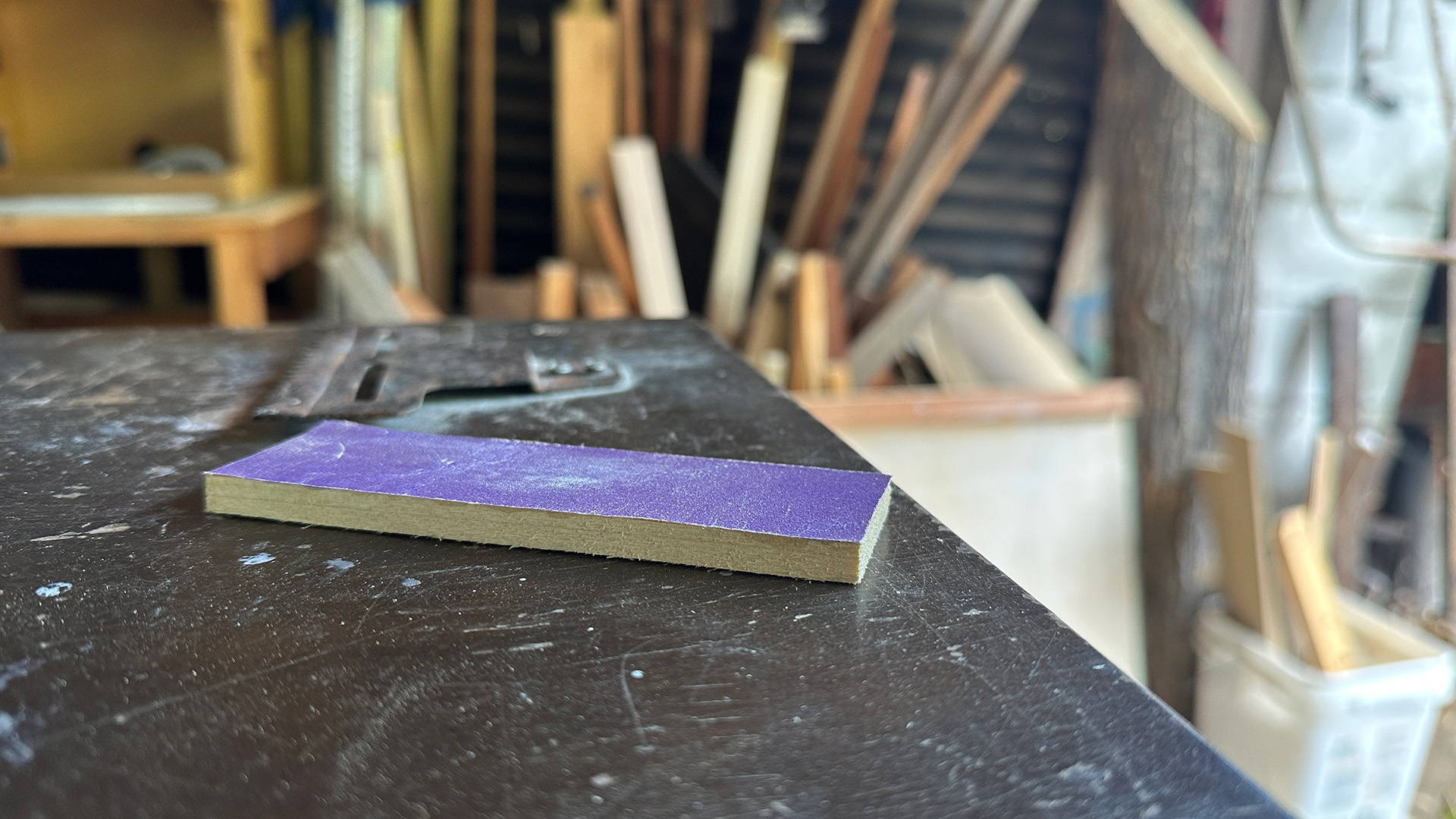 To clean up your inside edges and remove the last remnants of glue, make a quick sanding stick.
Find a thin strip of wood with one flat face, and attach a piece of high grit sandpaper to the flat face with super glue.
Flip the piece over and trim off the excess with a box cutter so the sandpaper is flush with the stick.
Your sanding stick lets you sand right up into tight corners while focusing all the clean up on only one face.
Finish off by sanding with the grain, and your inside corner will look perfect.
What tips do you have for removing glue from inside corners? Let us know in the comments below!
Follow us on Instagram @katzmosestools, on TikTok @katzmoseswoodworking, and check out my YouTube channel for more great woodworking content...
And as always, STAY SAFE IN THE SHOP!