Before you can safely make a rip cut on the table saw, a board needs one straight edge to ride along the fence.
Normally, this is the job of a jointer. But not every woodworker has one in their shop.
Don't worry though. There's an easy, minimal setup solution.
To joint an initial edge on rough lumber with a table saw, all you need is a straight edge and some double stick tape.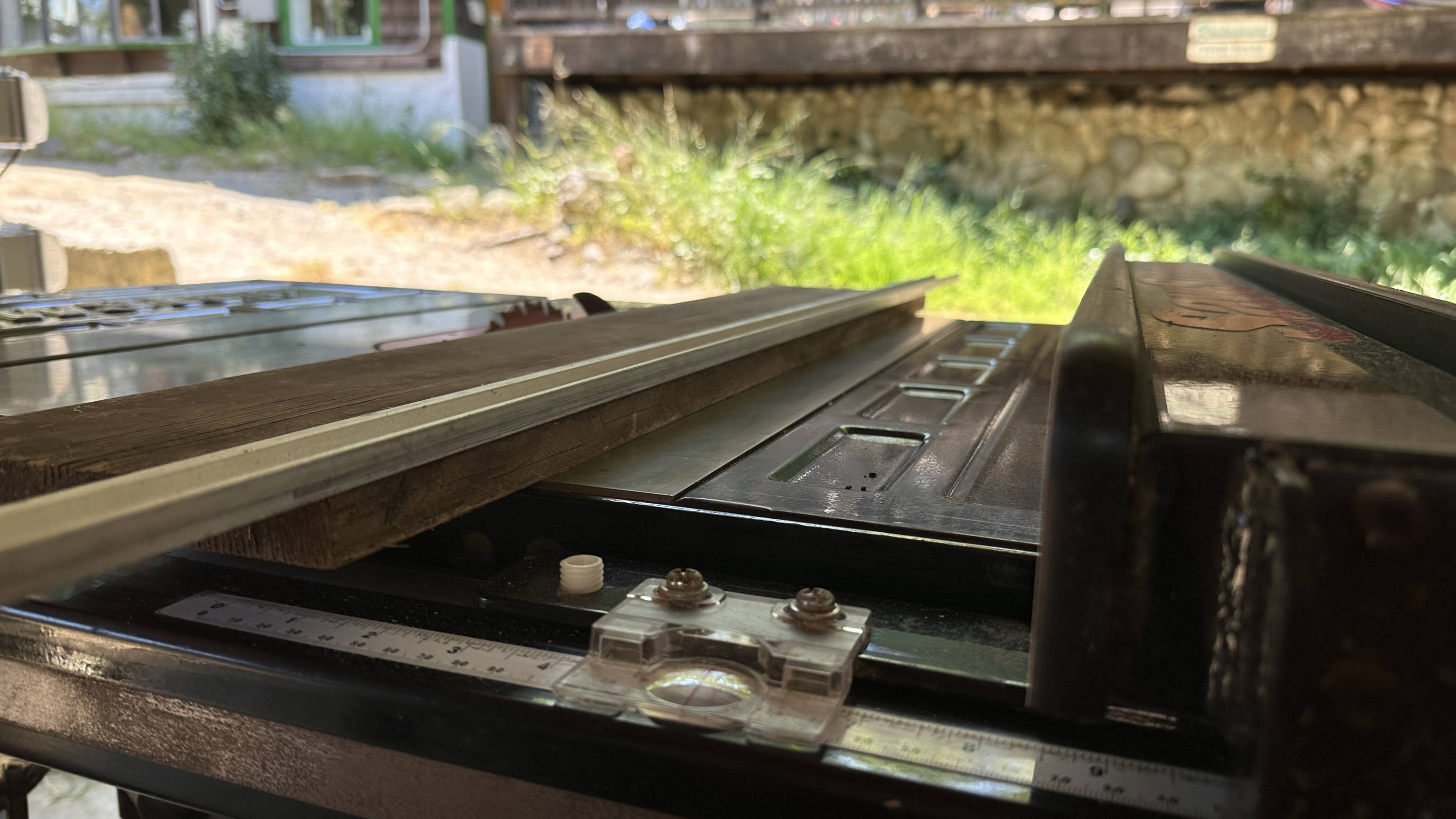 For the straight edge, you can either use a piece of plywood or a long ruler. All that matters is that it's at least as long as the board you're ripping.
Place a strip of double stick tape along the entire face of the board close to the edge. (No double stick tape? Use two strips of blue painter's tape and super glue).
Now place your straight edge on top so that it overhangs the entire edge slightly. Double check that no bumps in the board extend past the straight edge, and make sure it's well engaged with the tape.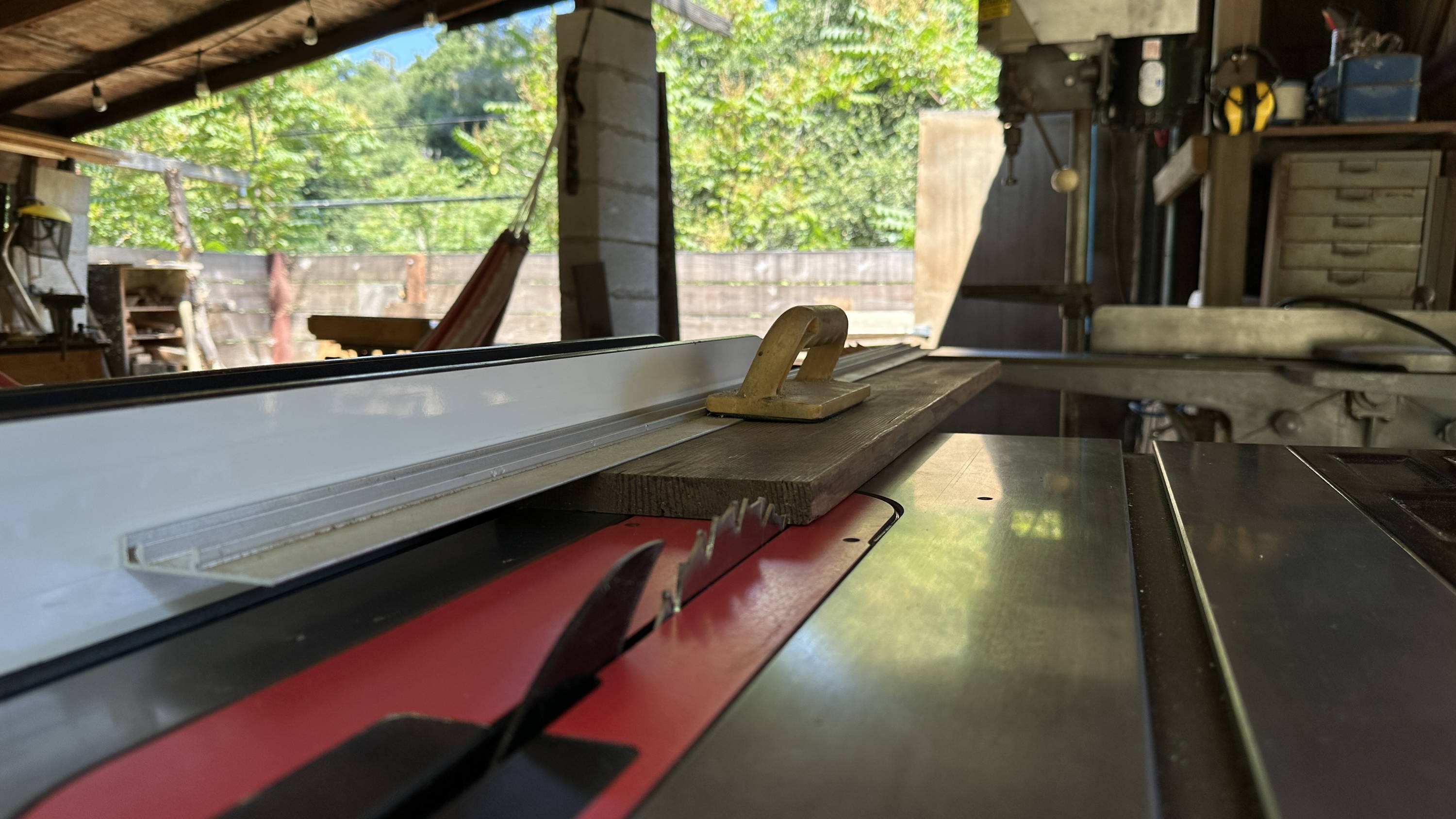 The secret to clean, burn-free rip cuts is using the right blade. And this CMT Full-Kerf Glue Line Ripping Blade is a beast for the job.
With 30 alternating Triple Chip Grind (TCG) and Flat Top Grind (FTG) teeth, this is the smoothest ripping blade in our arsenal.
I use it whenever I need a glue-ready surface right off the saw — which saves a ton of clean up time later on.
Know any other tricks for jointing rough lumber on the table saw? Let us know in the comments below!
Follow us on Instagram @katzmosestools, on TikTok @katzmoseswoodworking, and check out my YouTube channel for more great woodworking content...
And as always, STAY SAFE IN THE SHOP!