Want to go beyond rectangular furniture legs — but don't know how? Here's an amazing tip for making octagonal legs on the table saw with no math and no measuring.
First, mill your legs so they have identical thickness and width throughout. I do this by milling them slightly oversized, then ripping down two adjacent edges on the table saw without adjusting the fence.
Now install a ripping blade in your table saw. It'll give you the cleanest and fastest cuts.
Set the blade bevel to 45°. You can use a combination square, but a Digital Angle Finder (like this one) makes accuracy a lot easier.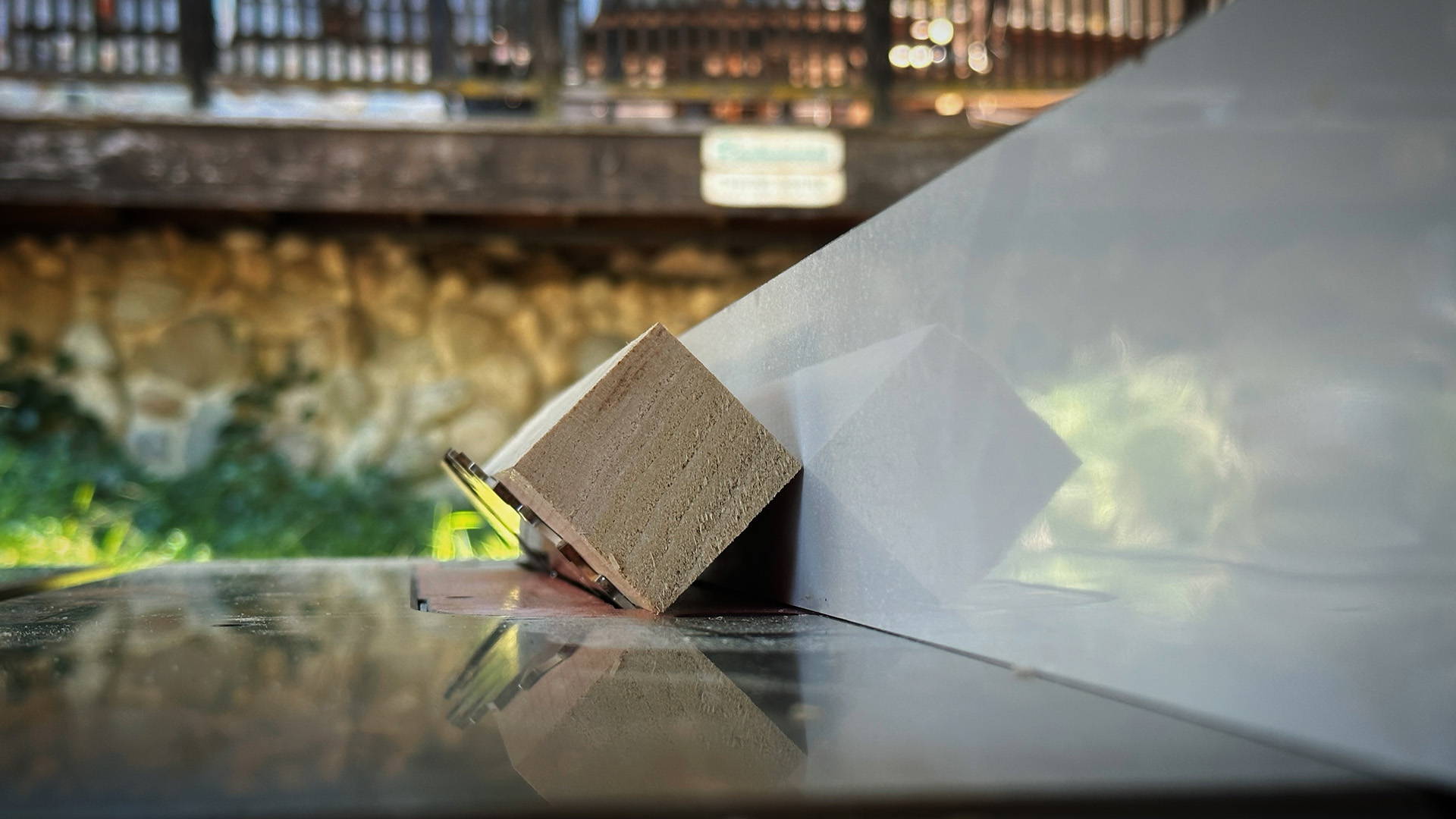 Now set the edge of one of the legs so it's flat against the blade with the corner flat on the table.
Slide up the fence until it just barely touches the closest leg corner. You want it to touch without pushing the leg out of position. Lock down the fence here.
At this point you can set the blade height. Make it as low as possible, but high enough that it'll still take off a corner.
Now set up a featherboard and grab a good push stick that lets you put even downward pressure.
With the leg flat on the table and snug against the fence, rip off the first corner. Then rotate the leg counter-clockwise and repeat.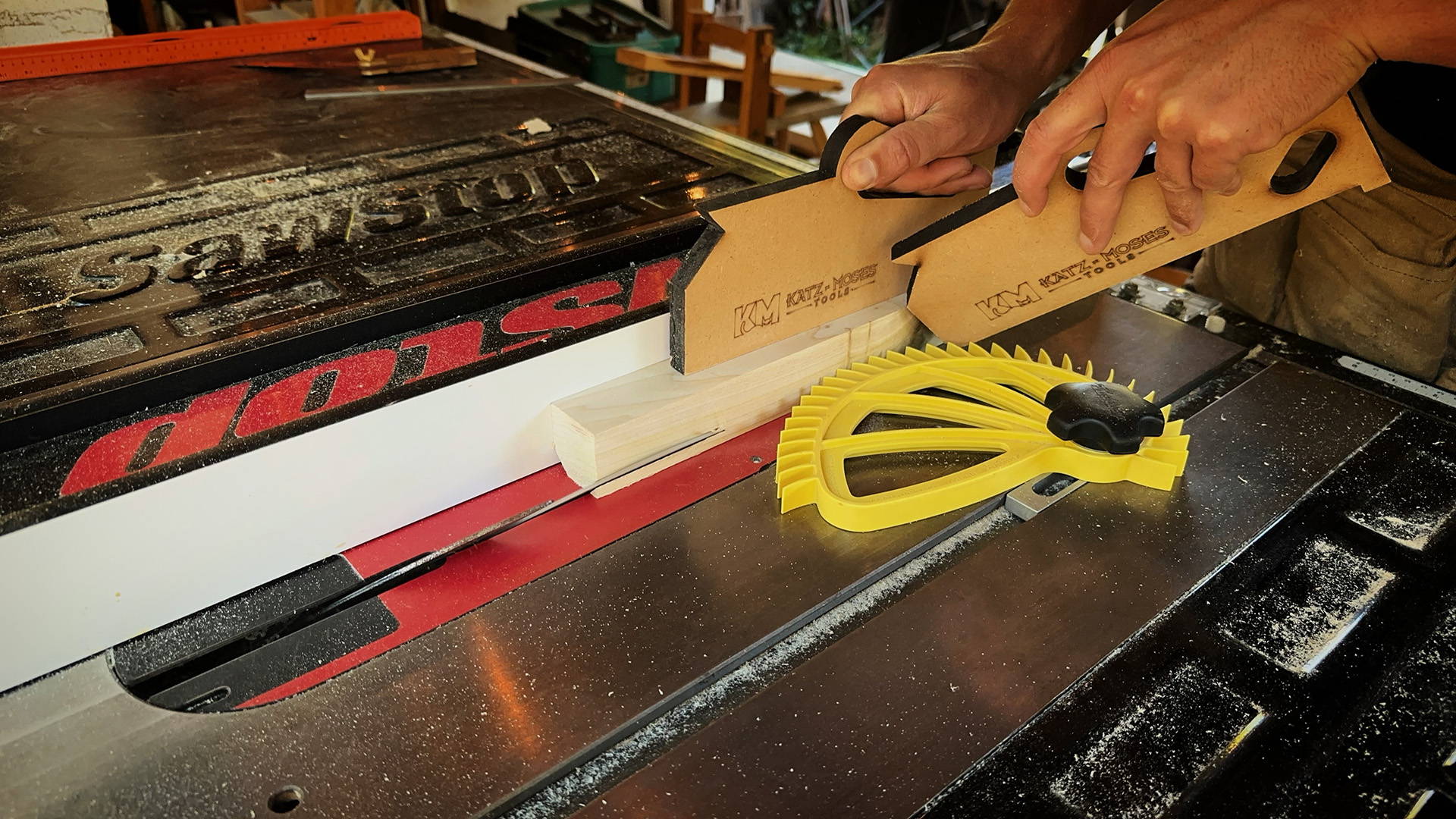 To keep the leg balanced, keep the push stick centered on the leg as you push it through. If you're too far to one side, it can tilt.
Continue rotating and ripping the corners until you've made four cuts.
Just like that, you've got an octagon-shaped leg ready for your project!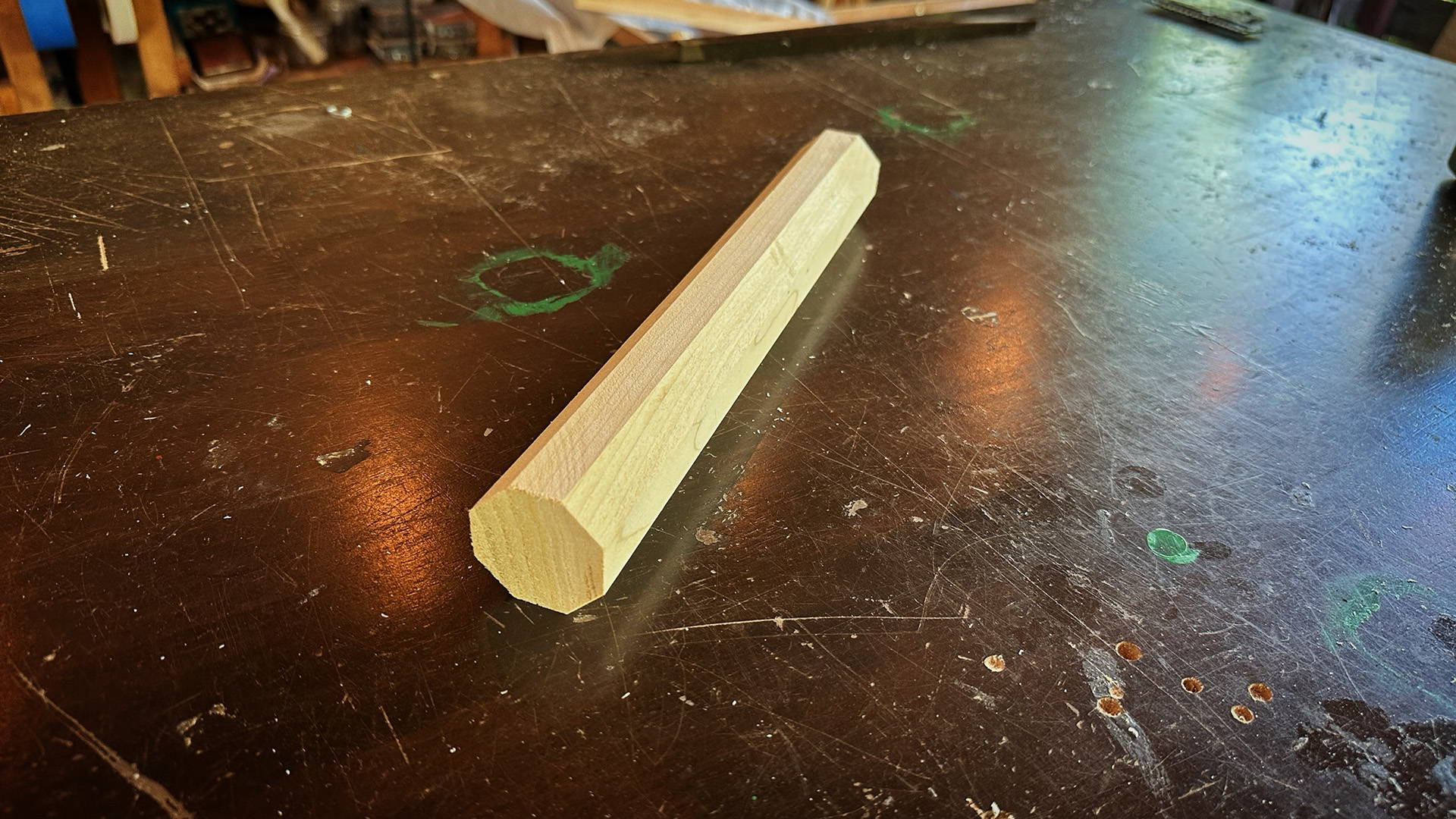 Know another way to quickly cut octagonal legs with no math? Let us know in the comments below!
Follow us on Instagram @katzmosestools, on TikTok @katzmoseswoodworking, and check out my YouTube channel for more great woodworking content...
And as always, STAY SAFE IN THE SHOP!