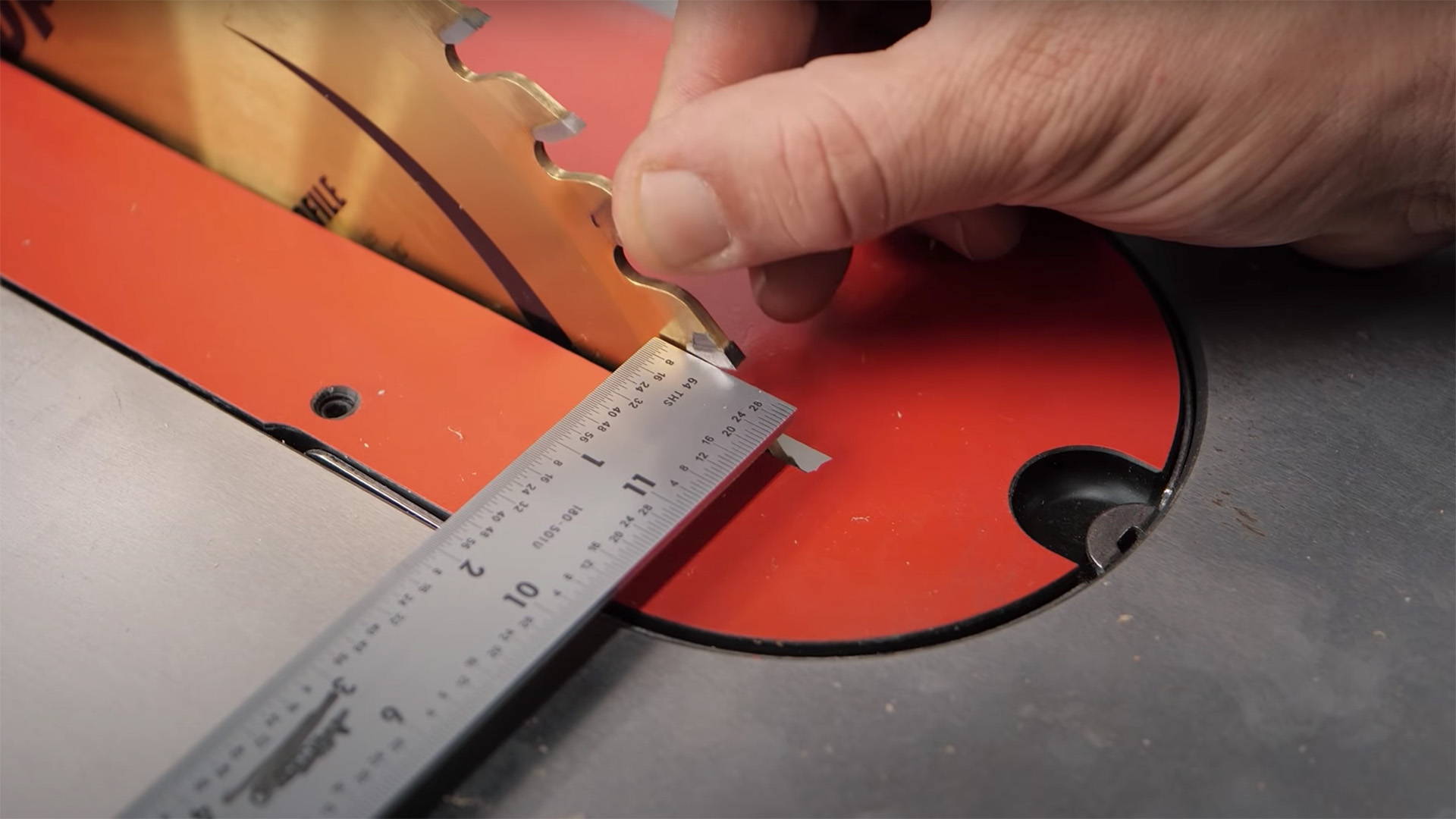 A huge part of table saw safety happens before your saw is even on.
I'm talking about blade alignment, where you check that the blade is parallel to the table top and fence.
Why does it matter? Well, it helps avoid kickbacks, reduces heat that can dull blades and burn wood, and improves your accuracy.
And if you've gotten a new or used saw, moved shops, experienced a kickback, or had an activation on a SawStop, it's worth a check.
It might sound complicated. But checking blade parallelism is easy with a reliable square and a sharpie.
Here's how: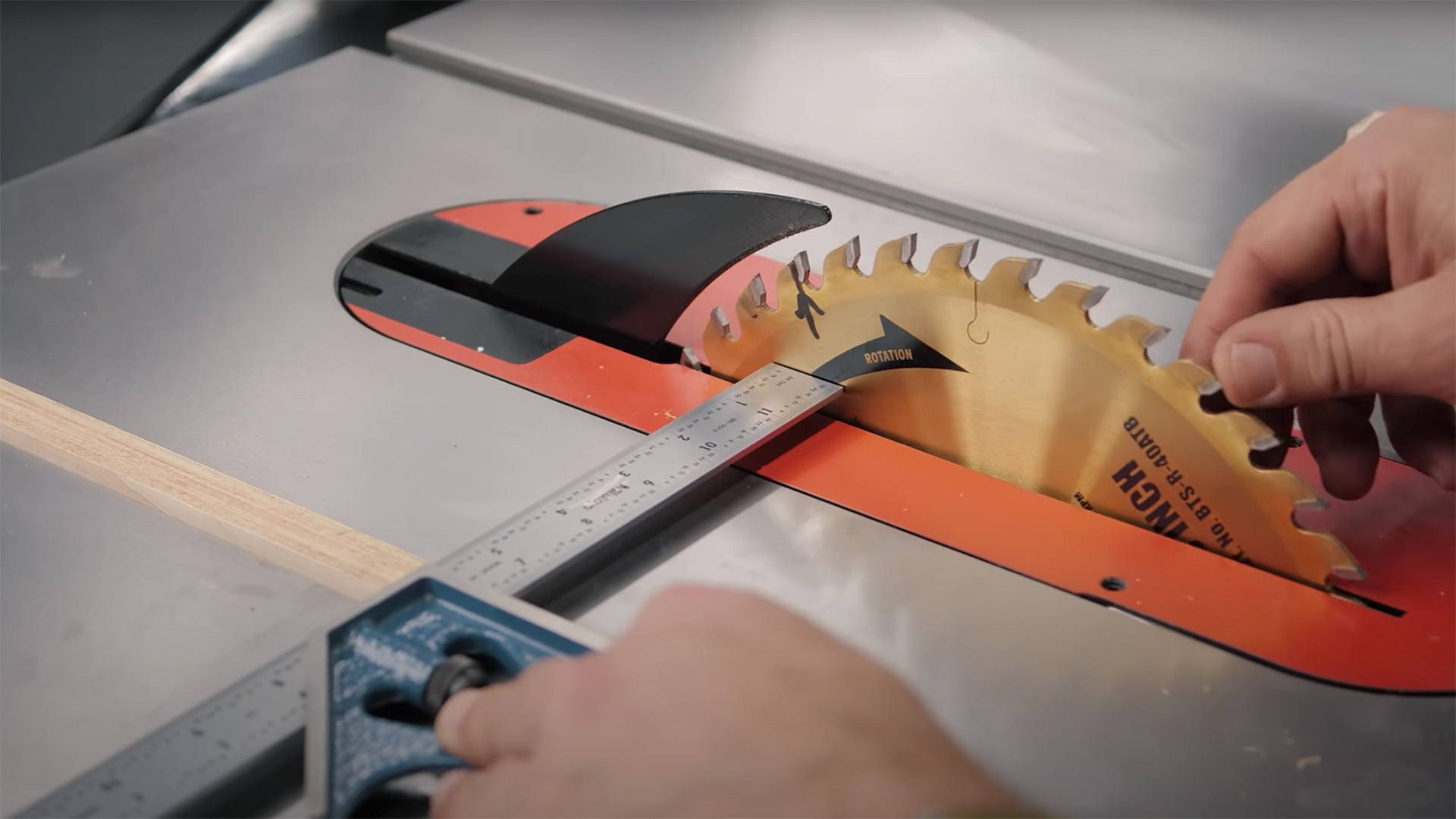 1. Unplug the saw. You'll be handling the blade, so don't risk injury.

2. Pick a saw tooth, any saw tooth. Make a small mark on the side of it with a sharpie. Pay attention to the tooth set (how the tooth angles away from the center of the blade).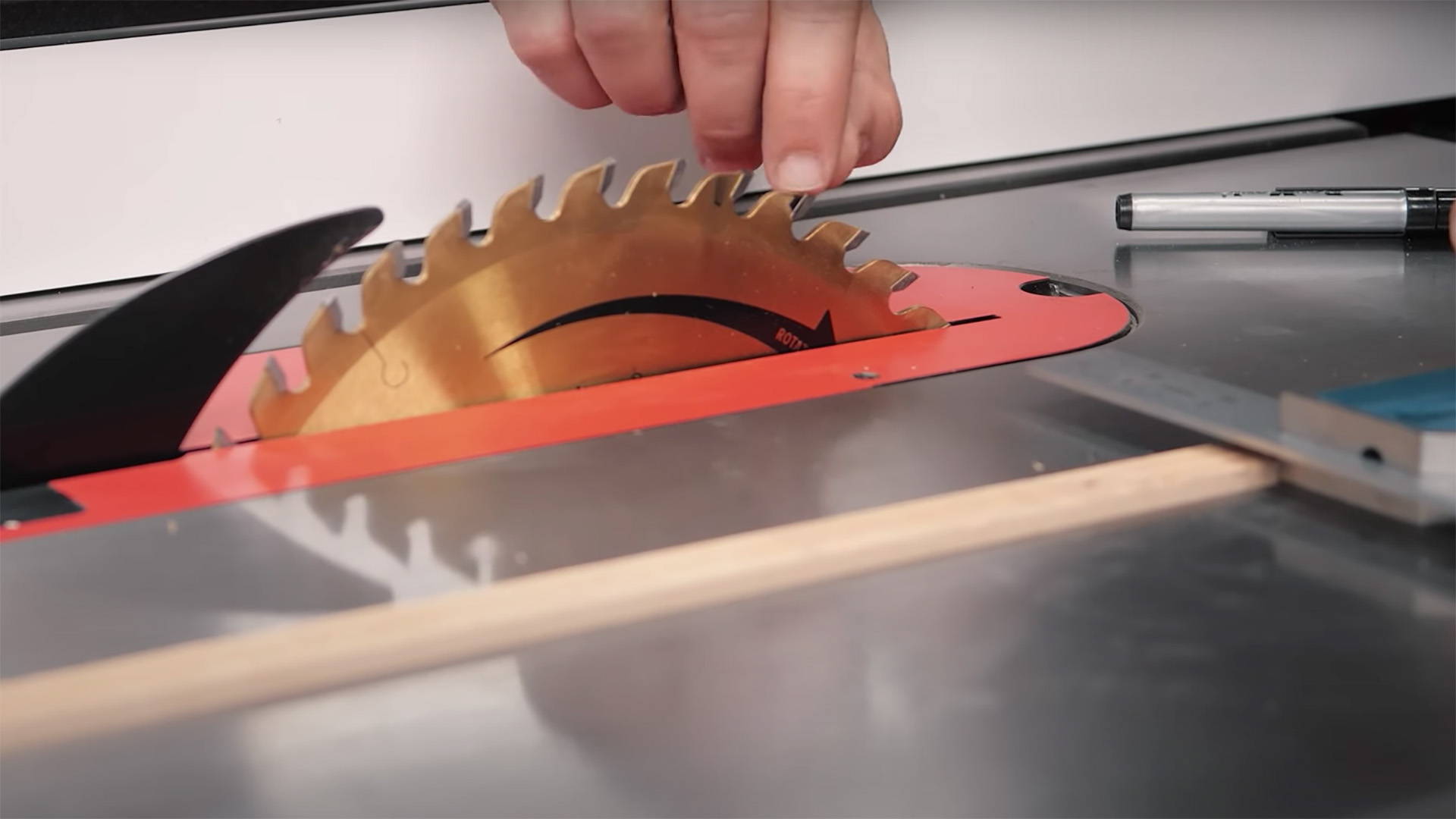 3. Figure out which miter slot to reference. You want to use whichever one is closest to the blade tooth you marked (dependent on the tooth set).

4. Rest the fence of the square against the inside of the correct miter slot. Rotate the saw blade so the marked tooth is all the way at the front (user side). You can also use a strip of wood you know is square in the miter slot to hold the fence.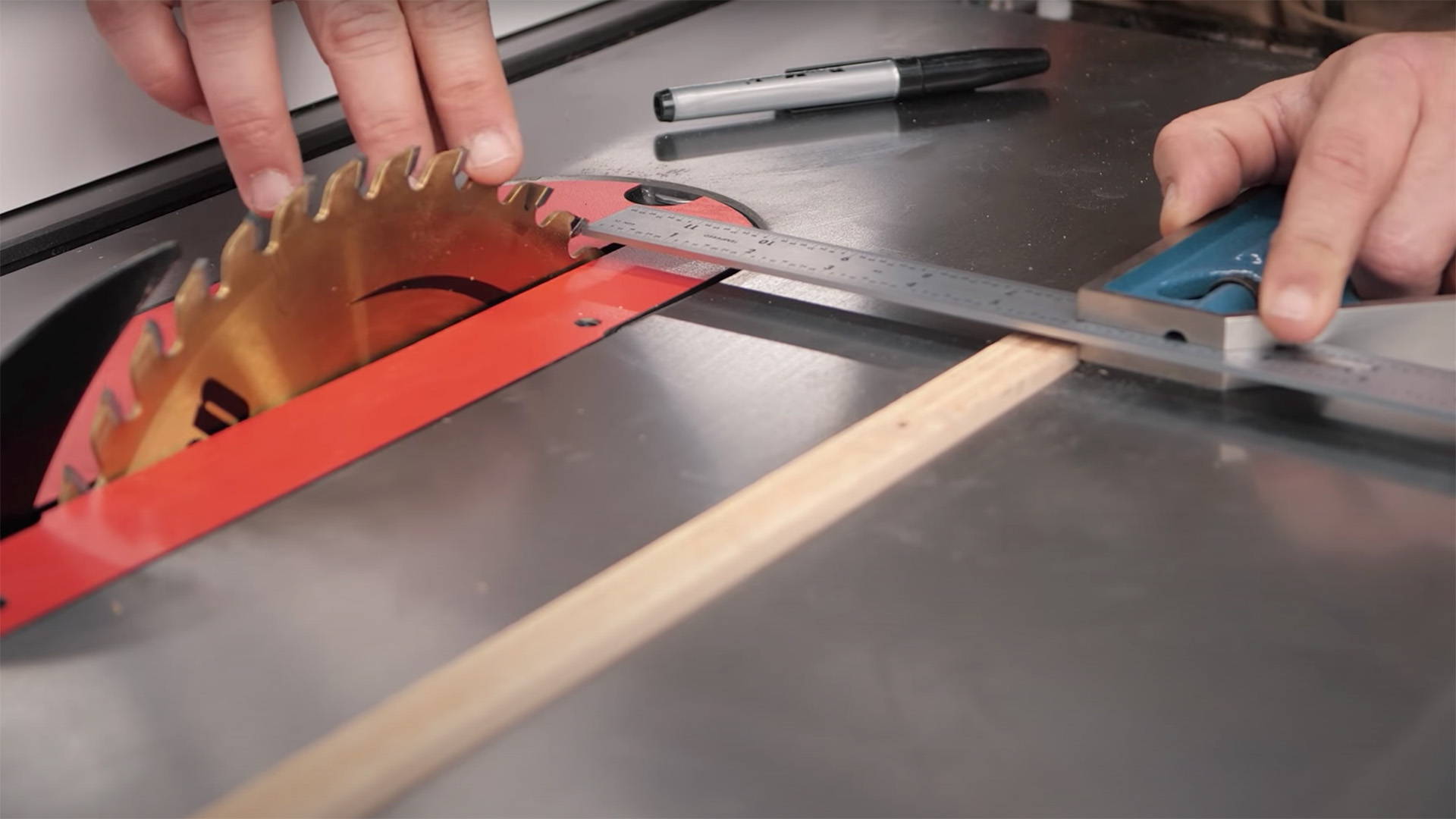 5. Adjust the blade of the square until it just barely touches the tooth. Test by moving the blade back and forth. You should hear and feel an extremely subtle scraping sound. Lock the square down here.

6. Rotate the saw blade so the tooth is now all the way at the back, and slide the square back as well. Test the same way to see how the tooth scrapes against the square.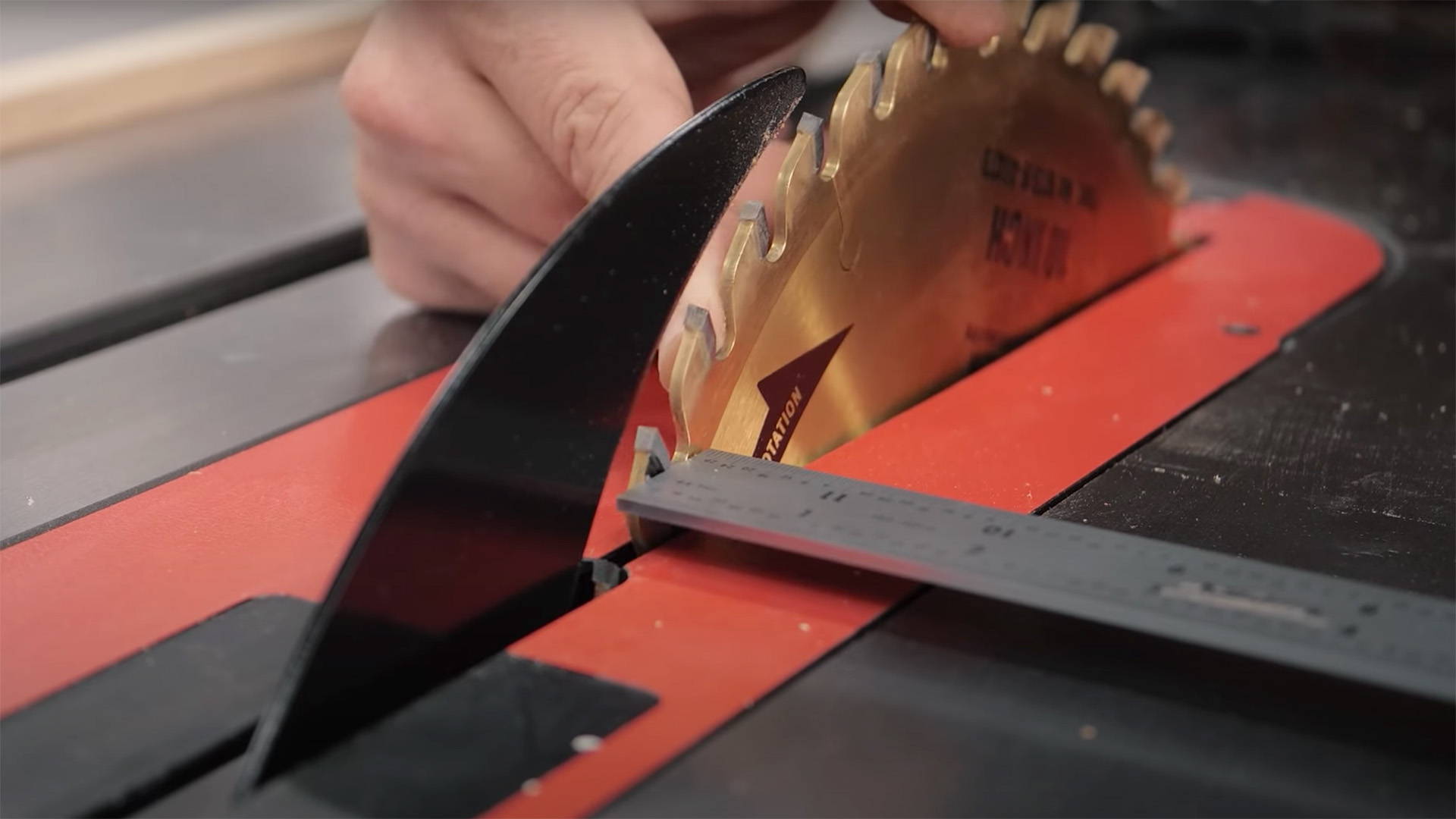 If the tooth is scraping more than when it was at the front — or not touching the square at all — your table saw blade and table top are out of alignment.

Adjust the table top by a small fraction the correct way and check again. Reference a user manual to find out how to make this adjustment, but it's often done with a mallet (seriously).
Repeat until the tooth scrapes against the square the same way at the front and back. Your blade and table are parallel!
---
---
Want to make blade alignment easier and more accurate? Check out this Magswitch Universal Saw Indicator.
It drops right into your table saw's miter slots, and clamps in place with just the push of a button.
Seriously. It has a pin that can switch on and off a magnetic force of 120 lbs. Epic.
The gauge pin gives you a precise number to check the parallelism of your blade, meaning greater accuracy, safer cuts, and less heat that dulls blades and burns wood.
You can also use the gauge to make micro-adjustments to your table saw fence, actually incorporating it into your woodworking.
---