So you want to get into woodworking. But where do you start?
The internet's full of incredible projects to inspire you — or at least make you feel like a worthless vestige of society.
But those projects are super complex and are often made with tools you don't have.
Good beginner woodworking projects will develop your skills, but not leave you crying in a corner of your shop.
Today, I'm giving you four of what I think are the best beginner woodworking project ideas.
Each one can help you develop a variety of woodworking skills…
And can be made with almost any set of tools.
---
---
WHAT MAKES A GOOD BEGINNER PROJECT?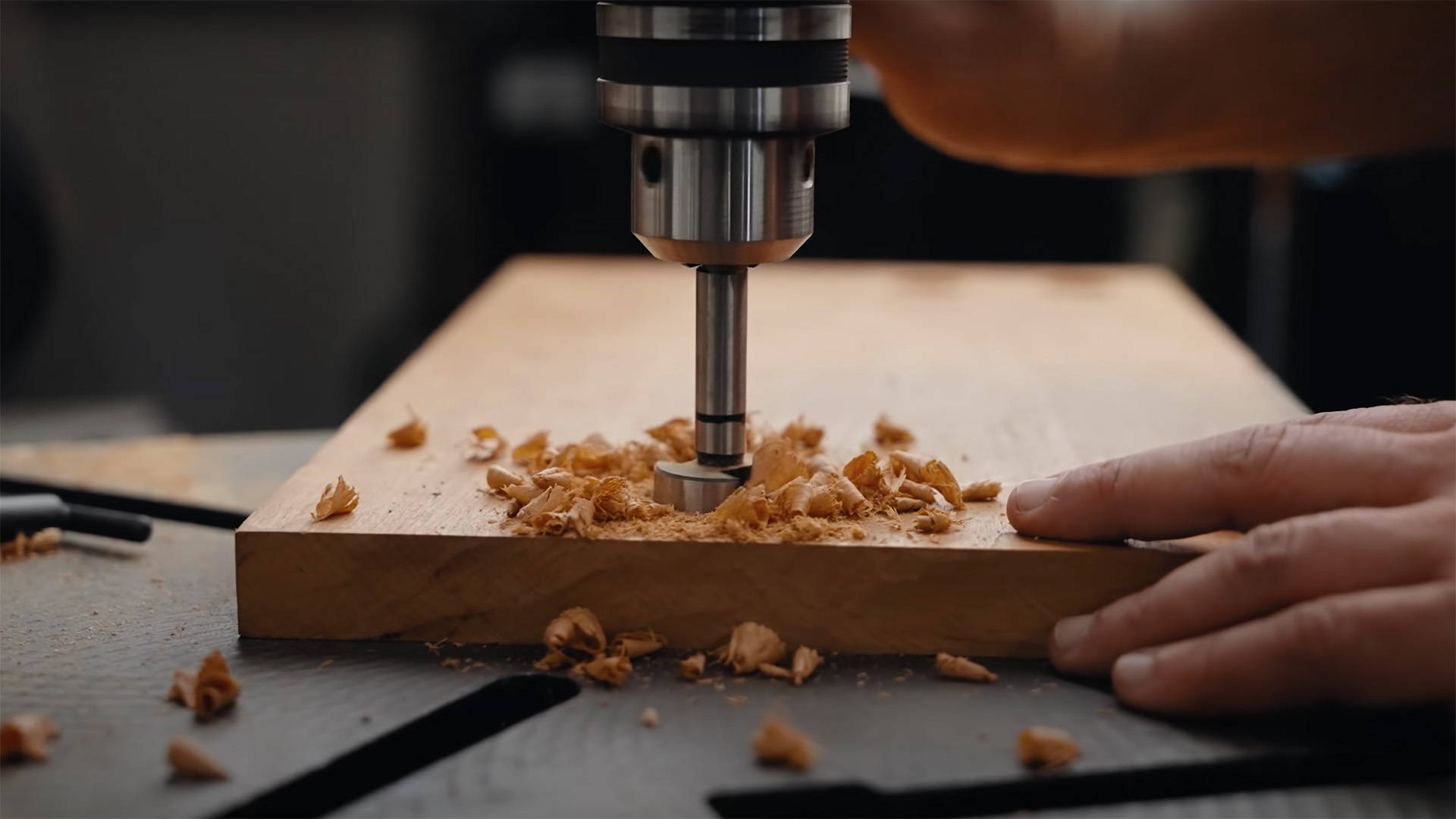 I'd argue that your first woodworking projects should be 3 things:
Small: Smaller projects are a lot more manageable — and a lot more affordable. If you mess something up, you won't lose a lot of time or money.
Adaptable: Good beginner projects will be adaptable to your skills and tools — and can always be made more complex as you progress.
Practical: If you want to get as much practice as possible, make projects you can actually use around the house — or that make good gifts.
Each of the projects I list below match this criteria.
You could make increasingly complex versions of these projects for the rest of your woodworking career and become super skilled with your tools.
That said, I definitely encourage you to make bigger projects down the line. There's a certain satisfaction that comes from building full-sized furniture.
---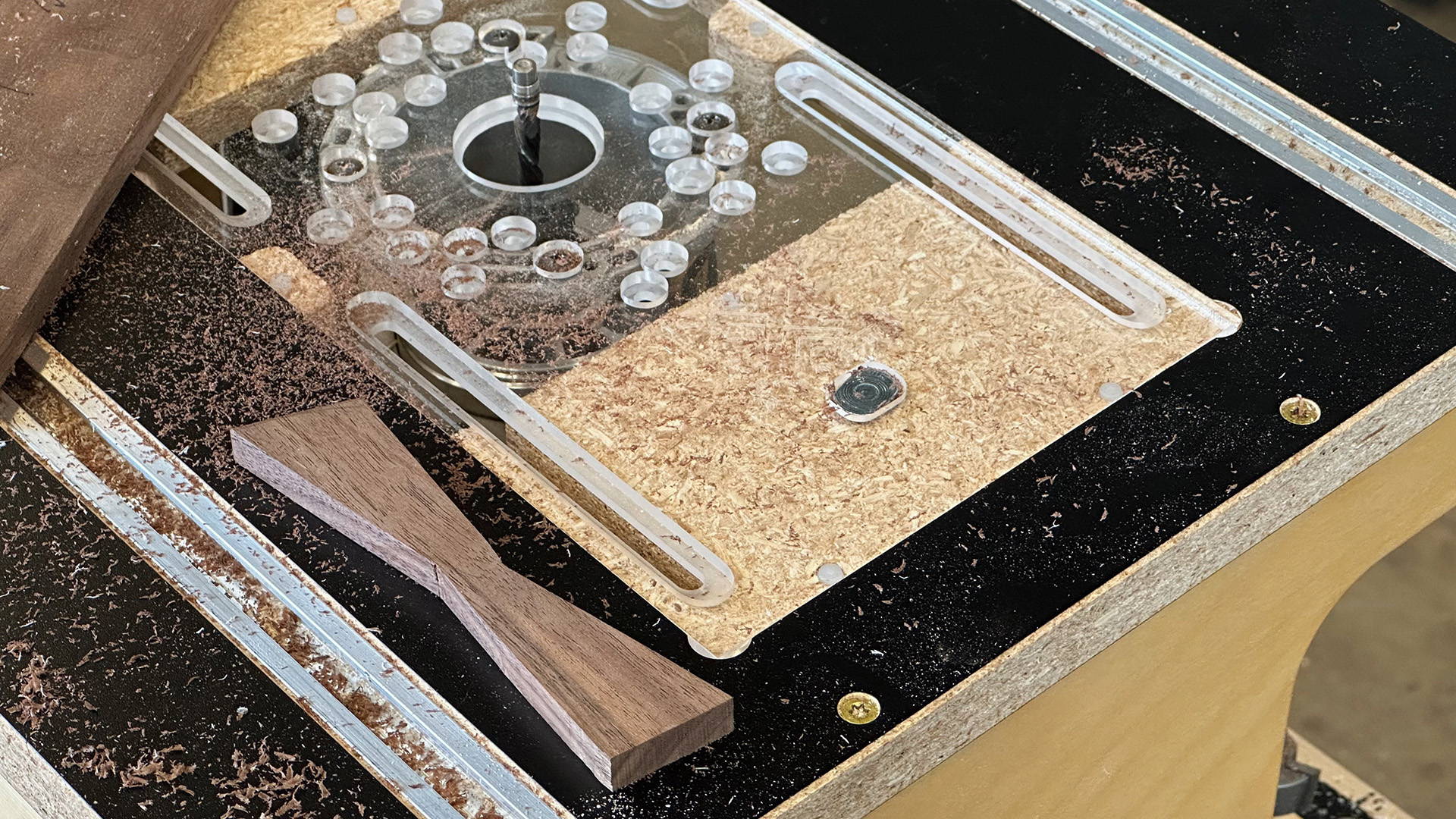 There may be no modern woodworking project as ubiquitous as the cutting board. And for good reason.
They can be as simple or complex as you like.
Want to learn the basics of milling and dimensioning lumber? Make a cutting board from a single board (this is a great project to work on your hand plane skills).
Want to make a design that'll stop people in their tracks? Make a crazy 3D end grain cutting board that really plays with geometry.
I recommend starting with long grain cutting boards. The milling, glue up, and sanding process is a lot more beginner friendly.
They can also have wild designs. Check out this video from Fisher's Shop on how to make woven long grain cutting boards.
Once you've got some experience, try your hand at a basic end grain cutting board.
They require a bit more precision and patience… but are a prized tool in any kitchen.
---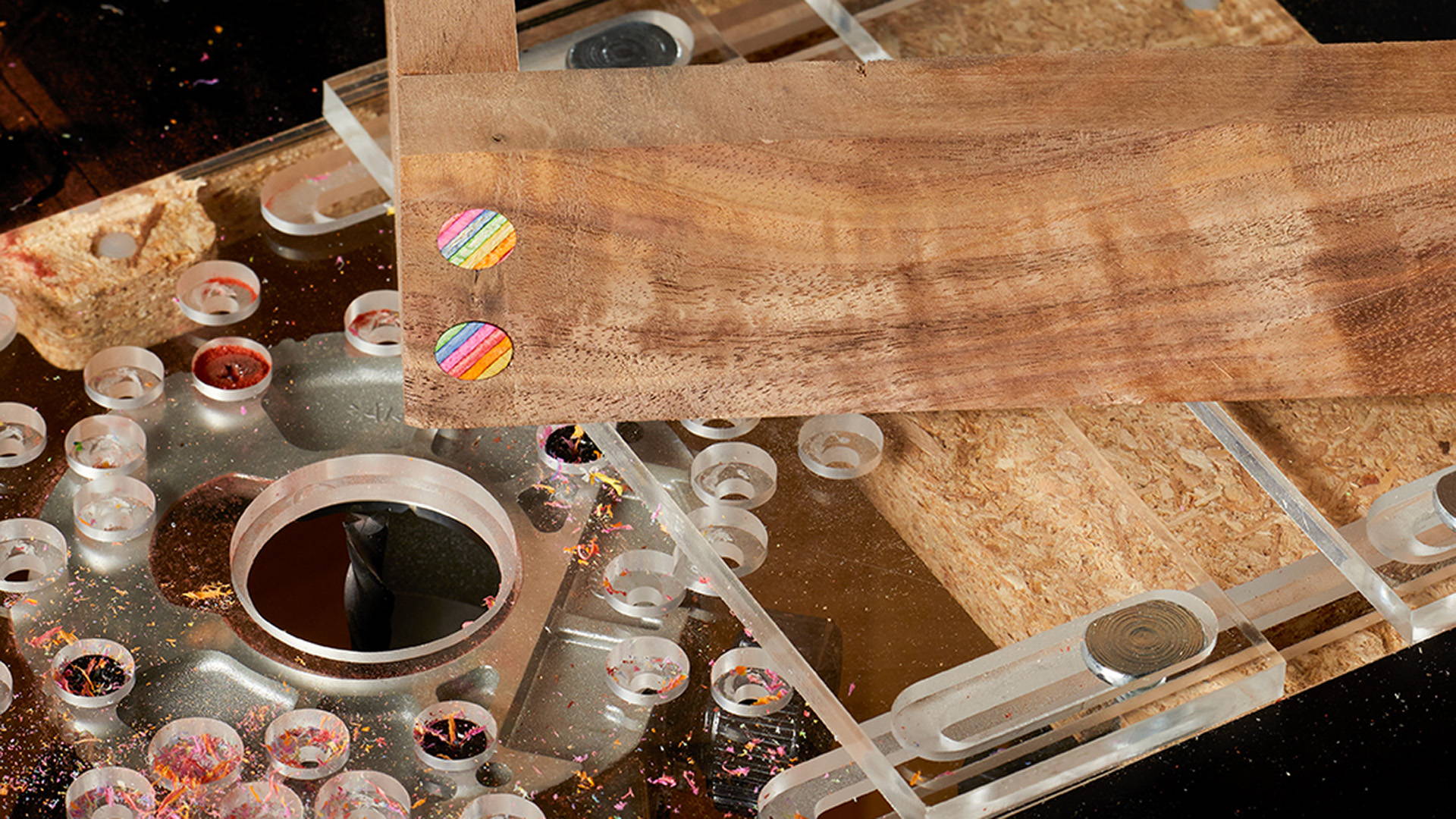 Step stools, or any low stool, are great projects to start thinking about structural woodworking.
They can be made with all sorts of joinery. Box joints, rabbets, pocket screws, dovetails — you name it.
I built a walnut step stool using dowel joinery. It's a great place for beginners to start.
There are free plans to go along with it as well!
Milking stools using round tenon joinery are also a great way to quickly turn out usable pieces (Rex Kreuger has a great video on making simple milking stools).
---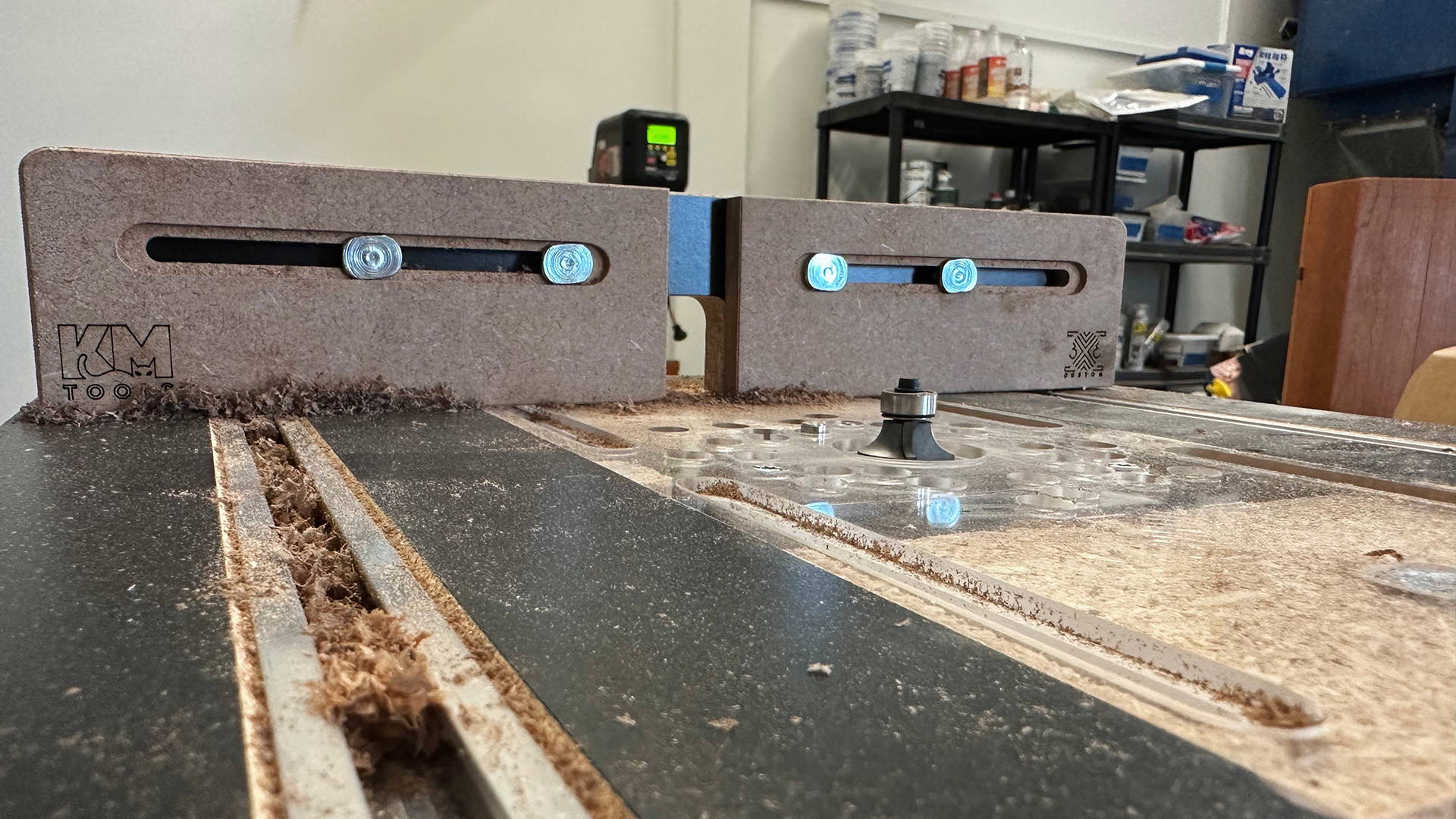 Plant stand or planter stand? I've never been sure. But whatever you call them, they make for great starter builds.
With minimal lumber and a chance to try out new joinery, plant stands are not only fun to make…
Throw in a small potted succulent and they make incredible gifts (the millennial in your life will squeal with joy).
Years ago, I replicated the most popular plant stand on Amazon — and still have it in my home!
Need some more inspiration?
My old pal David Picciuto from Make Something has a great video on 3 different versions of plant stands and how to build them.
---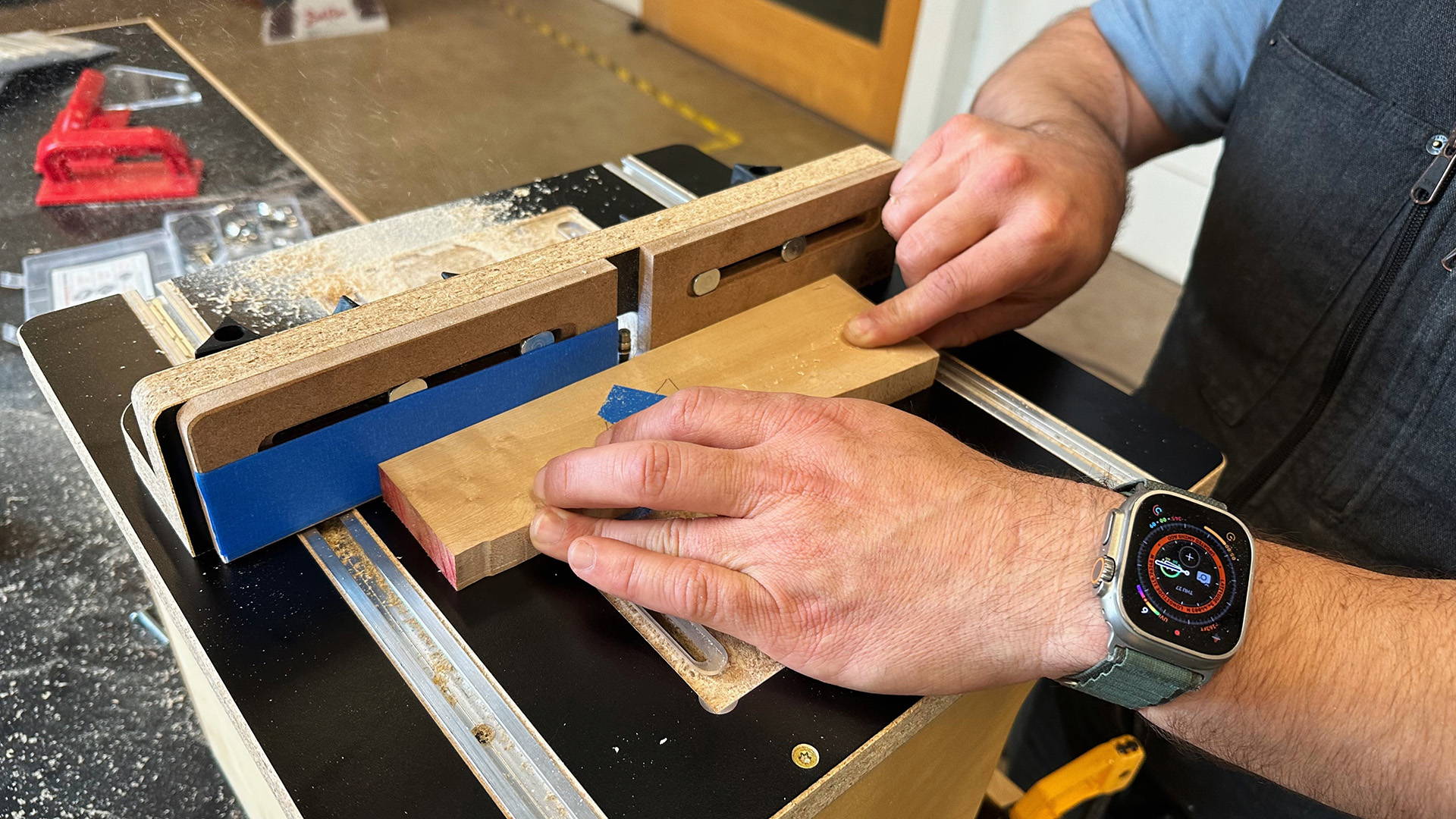 Oh, glorious box. My first true love of woodworking.
But seriously. Boxes are my jam, as you can see in my jewelry box video (plans available).
They're a total blank slate for your creativity and skills — and the basis of almost every piece of furniture.
And if you want to learn different types of joinery, there's no better platform than a box.
I recommend starting with simple joinery like a nailed rabbet. This will help you develop your skills in milling and getting boards square.
Steve Ramsey has a great video on making a basic box using rabbets.
---
---
IT'S BETTER TO START SMALL THAN NOT AT ALL

The only way to start woodworking… is to start.
I encourage you to pick a project from this list and just give it a go.
If it doesn't turn out great, no worries. Just give it to your mom (she'll adore it) and try again.
Also, don't be afraid to push yourself. Each time you build something, try something new and challenging.
Over time, you'll develop a particular set of skills… skills you've acquired over a very long career… skills that'll make you a nightmare for people like… hold up. Sorry. Wrong number.
Want to learn more about joinery? Here's the 5 Best Joinery Styles for Beginner Woodworkers.
---