Mallets are a ubiquitous woodworking tool. But a lot of woodworkers don't give them much thought.
I mean… you can use anything to bang things together, right?
But different types of mallets have different intended purposes. And knowing which to grab not only makes you a more efficient woodworker — it can prevent damage to your projects and tools.
Today, I'm telling you about the most common types of mallets for woodworking — including their uses, strengths, and limitations.
This list isn't exhaustive. But it's a good start for understanding the whacky world of mallets.
This is the classic woodworking mallet with a massive rectangular(ish) head.
The big, heavy head packs a lot of power into each swing. And the all-wood construction makes it a great project (here's a video of me making one for my friend Vlad).
Grain orientation is important in joiner's mallets. The end grain striking faces are more resistant to denting and surface damage — and easier on your tools and projects.
The striking faces are often slightly angled for better ergonomics, and sometimes have leather or cork padding on one side to avoid denting projects when knocking joinery together.
Depending on the intended use, the head can be made from different wood species. Softwoods are ideal for assembling projects without denting them, while dense hardwoods are better for chisel work.
USES FOR JOINER'S MALLETS

Heavy chisel work, like chopping mortises
Knocking together joinery, assembling and disassembling furniture components
Heavy head packs a lot of force into each swing
Large striking surface makes it hard to miss your target
Won't damage chisels or other tools, won't dent projects depending on species
Cumbersome for fine chisel work. I prefer something smaller that's easier to control.
End grain striking faces not suited for hitting narrow metal objects like a froe — can quickly split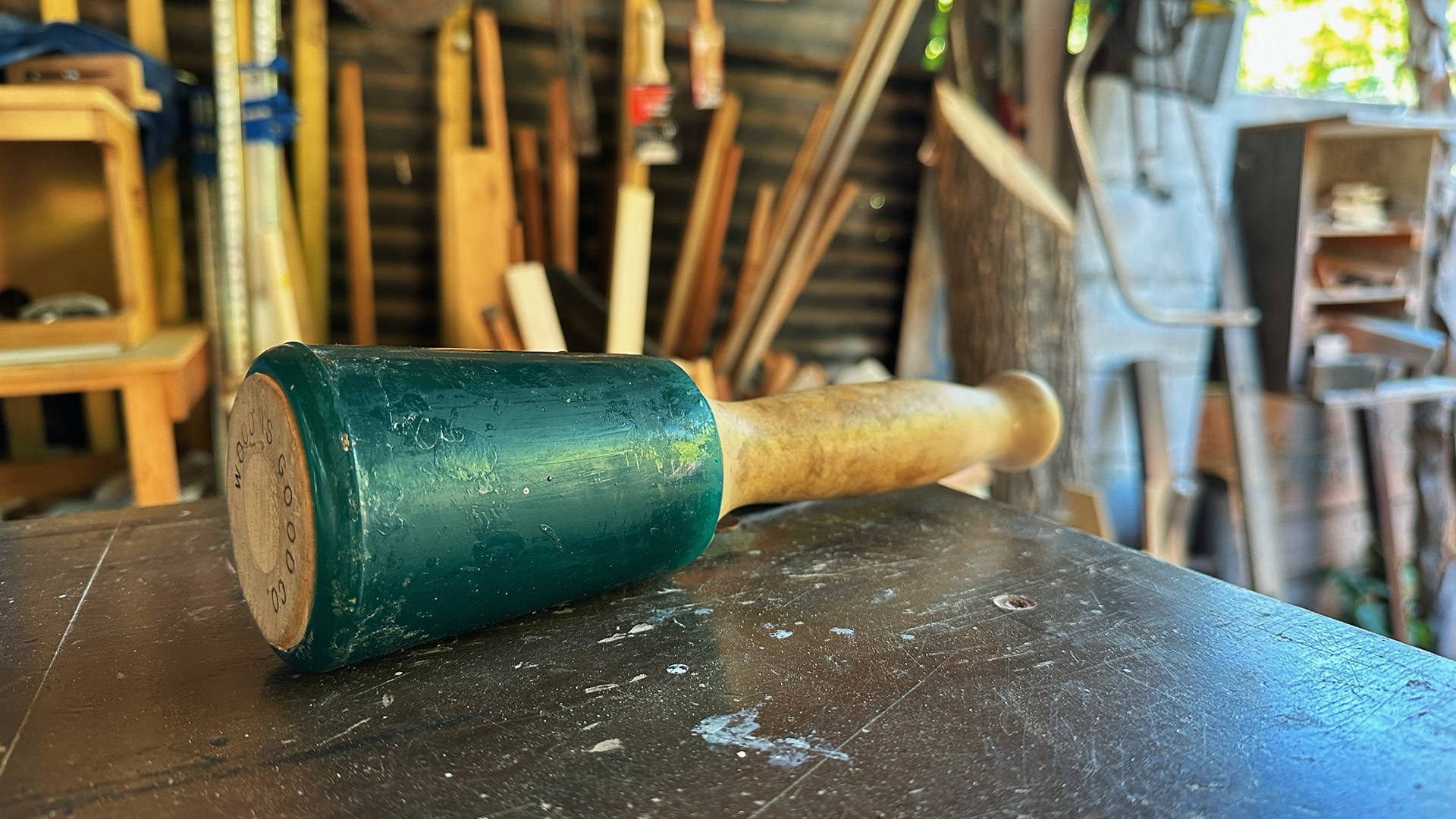 Carving mallets have cylindrical heads that are usually either long grain wood, brass, urethane, or another dense material.
They're traditionally used with gouges for carving work (hence the name).
By holding the mallet on the head, it's easy to make super controlled and light taps. And the cylindrical shape means you'll have no alignment issues.
You can also swing them from the handle to absolutely whale on something.
Carving with gouges
Light and heavy chisel work
Knocking together joinery
Ability to hold head allows for a lot of control in striking force
Cylindrical head means you don't have to aim too carefully
Lots of weight concentrated in head allows forceful swings
Depending on head material, can dent boards or "mushroom" the backs of chisels
FROE MALLETS / MAULS / CLUBS / BEETLES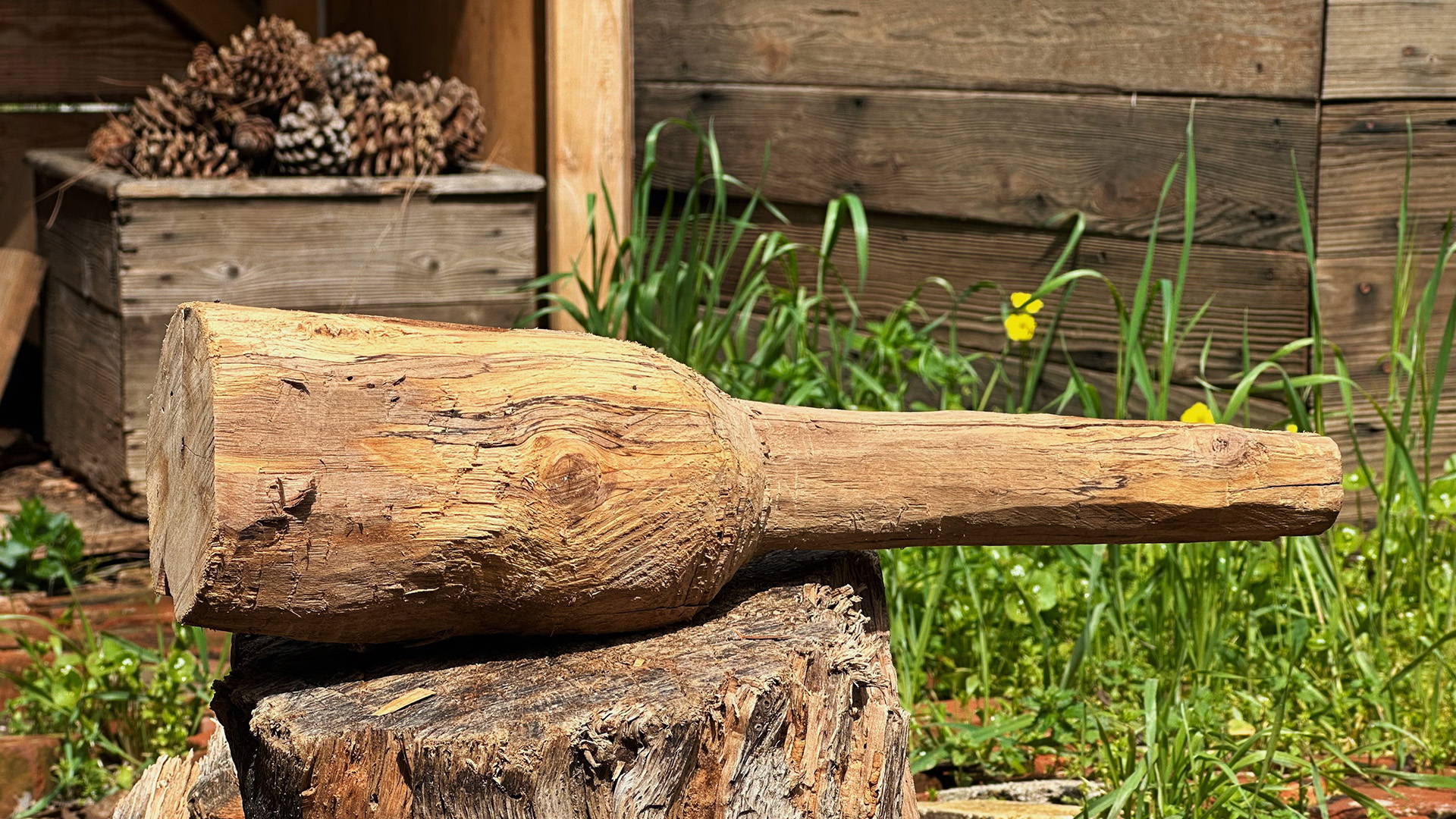 A froe mallet is the ugly, juiced up cousin of a carving mallet.
It goes by a lot of names (maul, club, beetle), but it has one main purpose: to knock metal froes and wedges into logs and split off boards.
They're usually roughly made from a single piece of green (unseasoned) wood. You can make your own with nothing more than a hatchet — and add a drawknife to make it more refined.
The cylindrical long grain head won't damage metal froes and wedges, and also resists splitting (end grain striking faces would split in a second on a froe).
If I haven't already made it clear, these are usually rough and expendable tools. The gnarlier and knottier the wood, the better.
Knocking metal froes and wedges to split wood
Long grain striking surface resistant to splitting
Expendable and cheap to make. A chunk of hardwood firewood (like oak or almond) makes an excellent maul.
Great accessory if you're joining an angry mob
Green wood mallets can eventually split apart when they dry out
Not going to win any beauty contests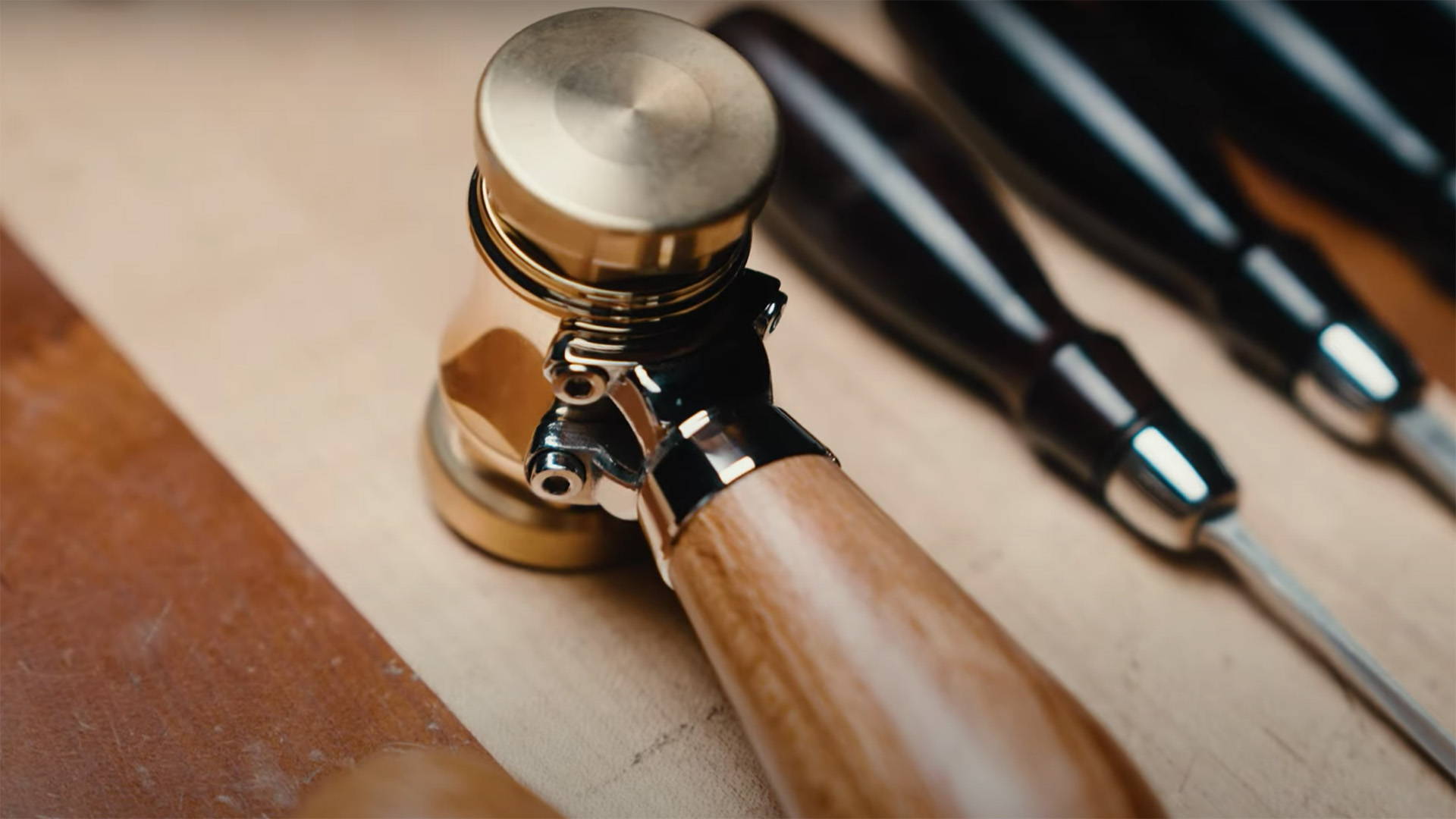 These are purpose-made mallets that I think are the best for chisel work (yes, that's an opinion).
Their small size lets you easily wield them with one hand and plenty of control. The weight is concentrated in the head so you can pack a lot of force into each swing.
Brass heads are ideal for these types of mallets because brass weighs a lot, but is softer than steel — so it has less recoil and is less likely to damage your chisel handles.
The KM-18 Chisel Mallet has interchangeable brass and nylon heads, making it well suited for chisel work and knocking together joinery without denting boards.
Fine and heavy chisel work. Use big swings for mortises and light taps for paring down joinery
Knocking together joinery and assembling furniture components
Compact size makes them easy to handle with control, and easy to store in your apron or tool belt
Concentrated weight in head packs a punch in each swing or tap
Specialty tool, so it's more of an investment
Brass heads can get damaged if you whack them against harder metals
These are the mallets you see at every hardware store.
They're great for general banging work around the shop — or when you need to adjust the alignment of your table saw table top.
Hitting stuff (not your friends)
Inexpensive
Fairly versatile
Lots of recoil, so you lose a lot of force in each swing (why they're not ideal for chisel work)
Rubber head deteriorates over time, can leave stains on wood surfaces
Dead-blow hammers are more typically used for automotive work, but they can definitely be useful in woodworking.
The hollow head (usually some kind of plastic) is filled with steel shot or sand. This lets you hit things with a lot of force without denting them, and with no recoil.
USES FOR DEAD-BLOW HAMMERS

Adjusting tools, aligning table saw table top
Knocking tight joinery together or apart
PROS OF DEAD-BLOW HAMMERS

No recoil on strikes
Can deliver good force with minimal swing, making it useful for tight places
CONS OF DEAD-BLOW HAMMERS

Don't work as well against gravity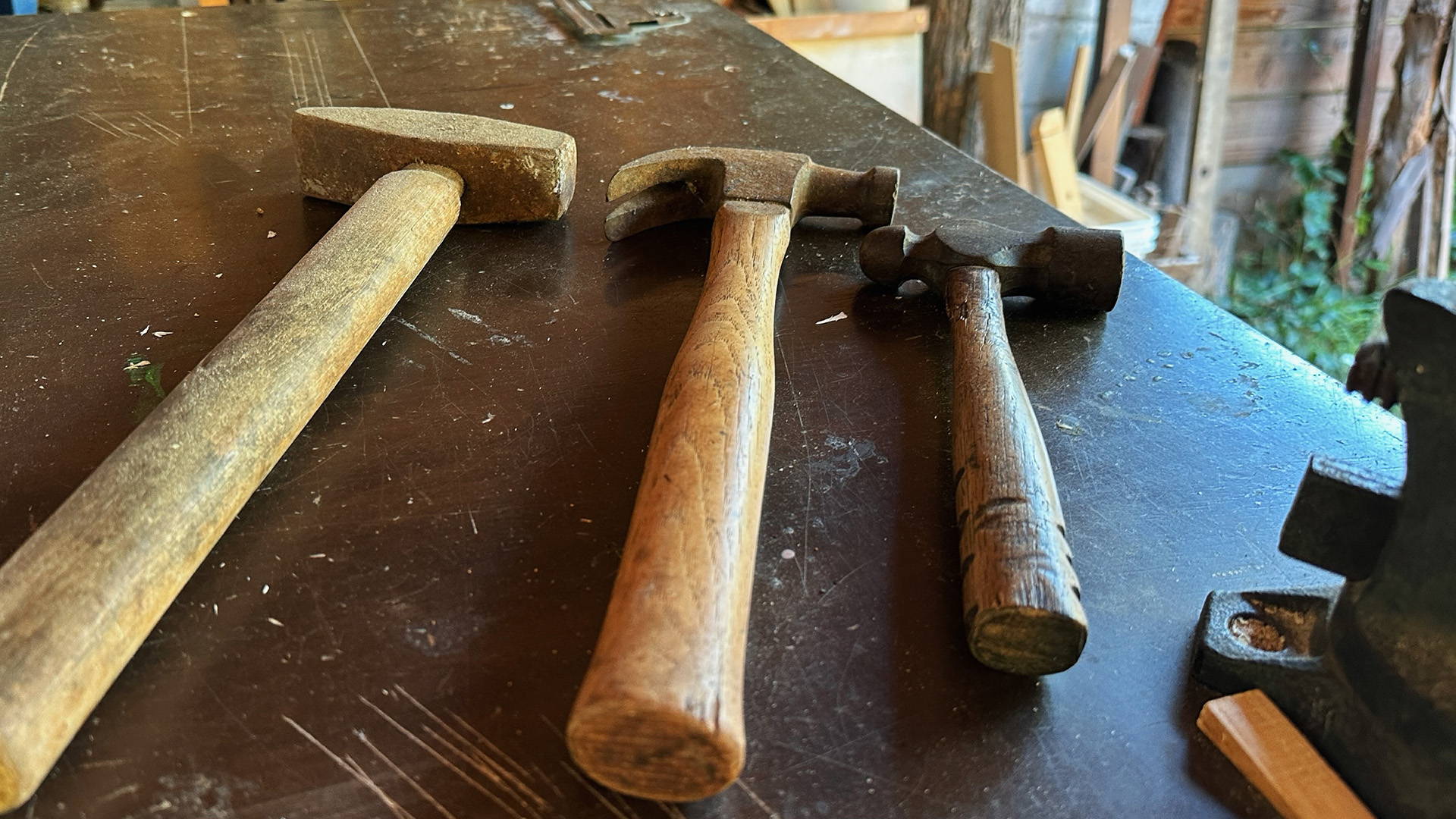 There's an endless variety of metal-headed hammers. Claw hammers, ball-peen hammers, lump hammers — the list goes on and on.
The differences are more important if you're into metalworking. But in essence, grab a hammer when you really need to smash something (or drive nails, of course).
USES FOR METAL-HEADED HAMMERS

PROS OF METAL-HEADED HAMMERS

Pack a serious punch
Can play lead guitar in your band
CONS OF METAL-HEADED HAMMERS

Can easily dent wood surfaces — not recommended for assembling joinery
Can damage wooden handles of chisels and other tools over time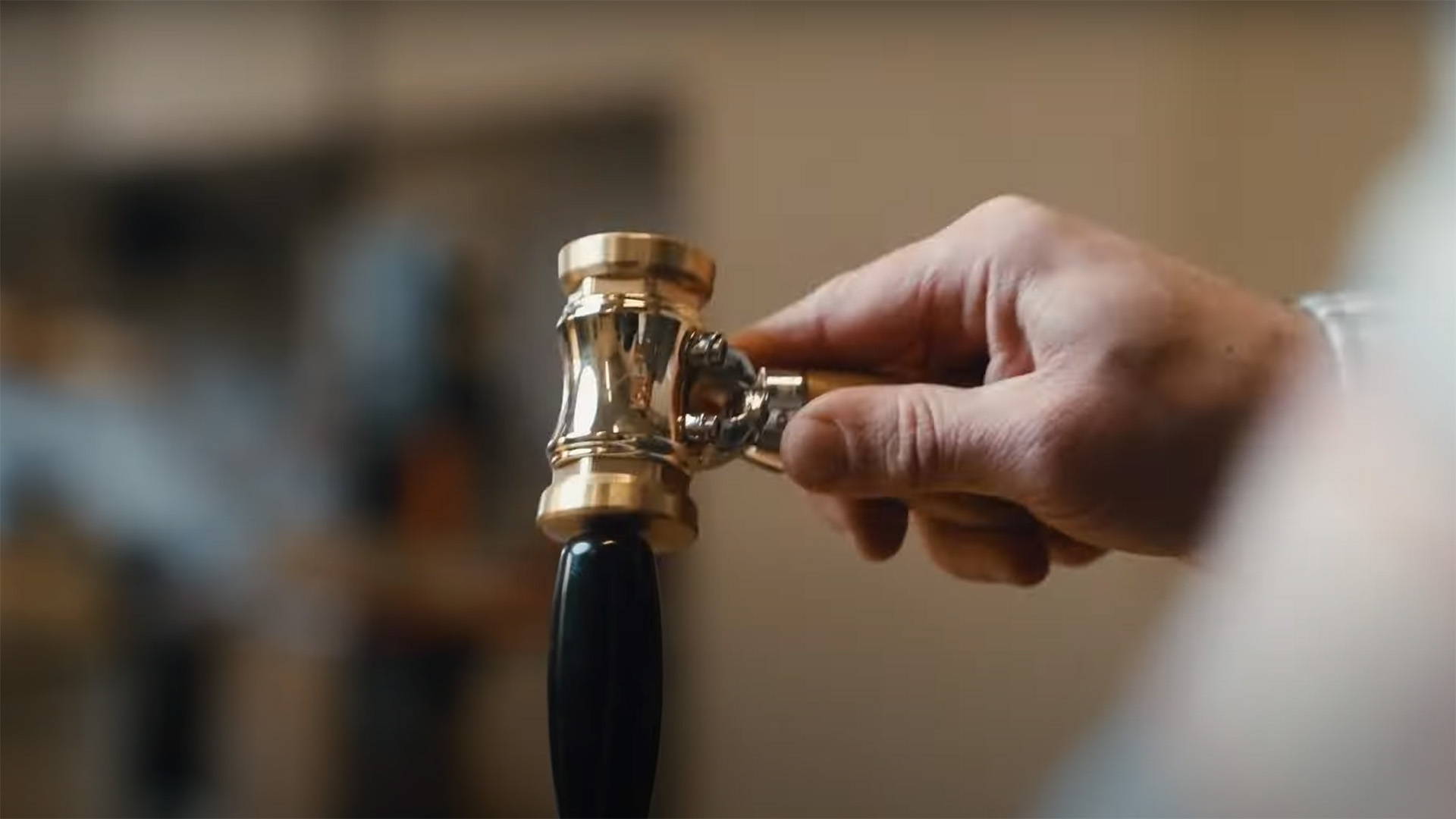 There are as many mallet and hammer types as there are twisted 2x4s in a Home Depot.
And knowing what they're suited for, their strengths, and their limitations can only make you a better and more informed woodworker.
Now go smash some stuff.