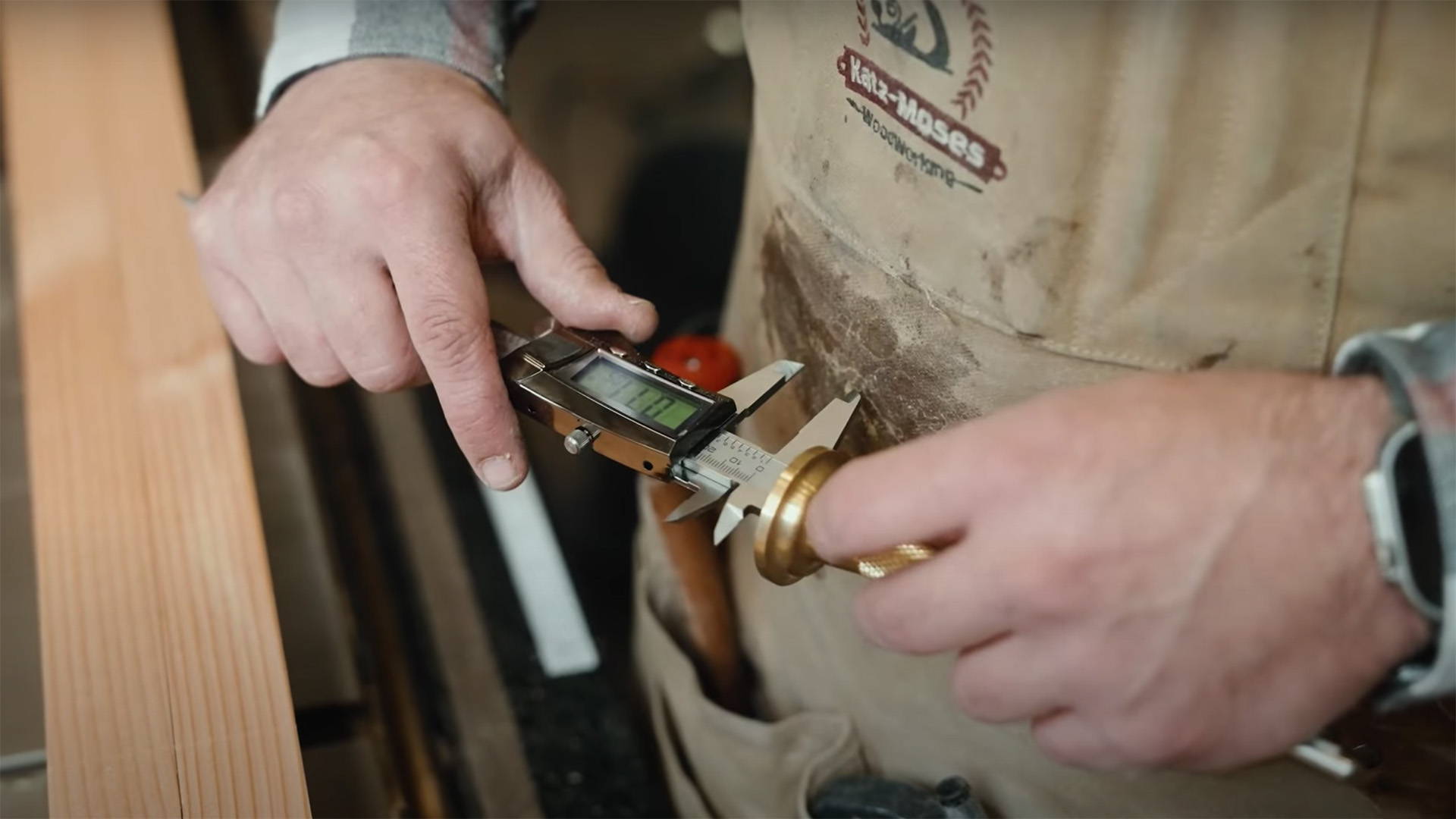 Everyone knows calipers have jaws for outside and inside measurements. Most people know the little bar at the bottom is a depth gauge.
But a lot of people don't know there's a fourth way to measure with calipers — and it's the best way to set up your marking gauge or square.
Say you're cutting a half lap and need to mark exactly halfway through the thickness of a board.
First, use the calipers to measure the thickness of the board. Make sure to measure where the half lap will actually be.
Divide that measurement by half and set the calipers to that number. Lock it down tight.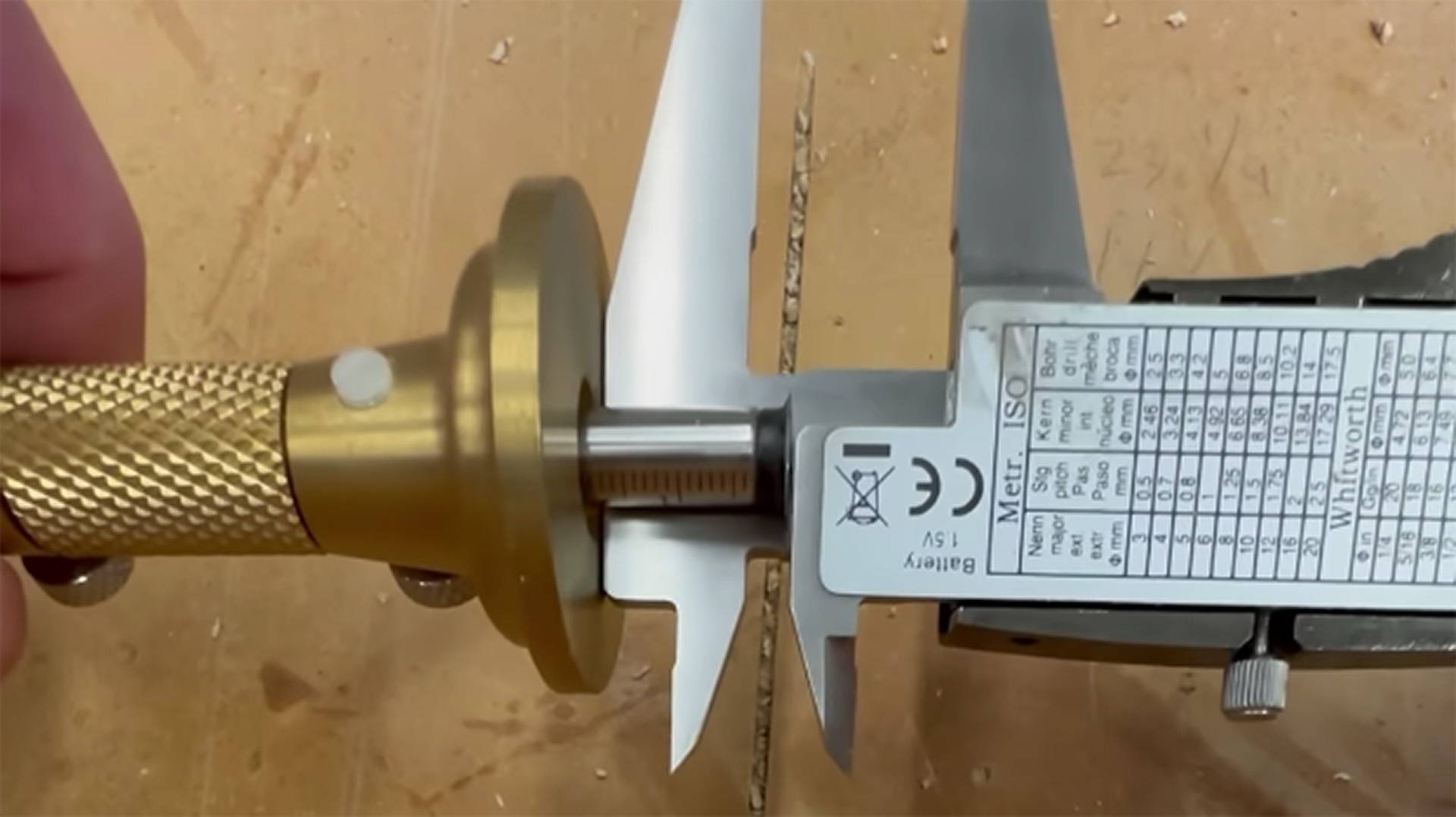 Now to transfer that measurement to your marking gauge or square…
Place the fence of your marking gauge or square on the TOP of the calipers. Then adjust it so the edge of the blade rests on the little shelf below, on the back of the calipers.
This setting will exactly match the reading on your calipers.
It's a whole lot easier to balance your tool's fence on the bigger surface at the top of the calipers than the spindly depth rod at the bottom — and the measurement is exactly the same.
---
Marking gauges with a micro-adjust feature make precision even easier. That's what I always use — and also what we carry in our store.
If you want to improve the accuracy of your layout, you gotta add one of these to your toolbox.
---