Want to cut even, 45° chamfers with a hand plane? The secret is starting with a marking gauge.
Determine how deep of a chamfer you want, and set your marking gauge to that depth (here's a great way to set up your marking gauge).
I recommend starting with ⅛" and going from there.
Once set, use the marking gauge to scribe a line along where you want one edge of the chamfer. No need to go too deep.
Do the same from the adjacent board face. You should now have two lines on either side of the board's sharp edge.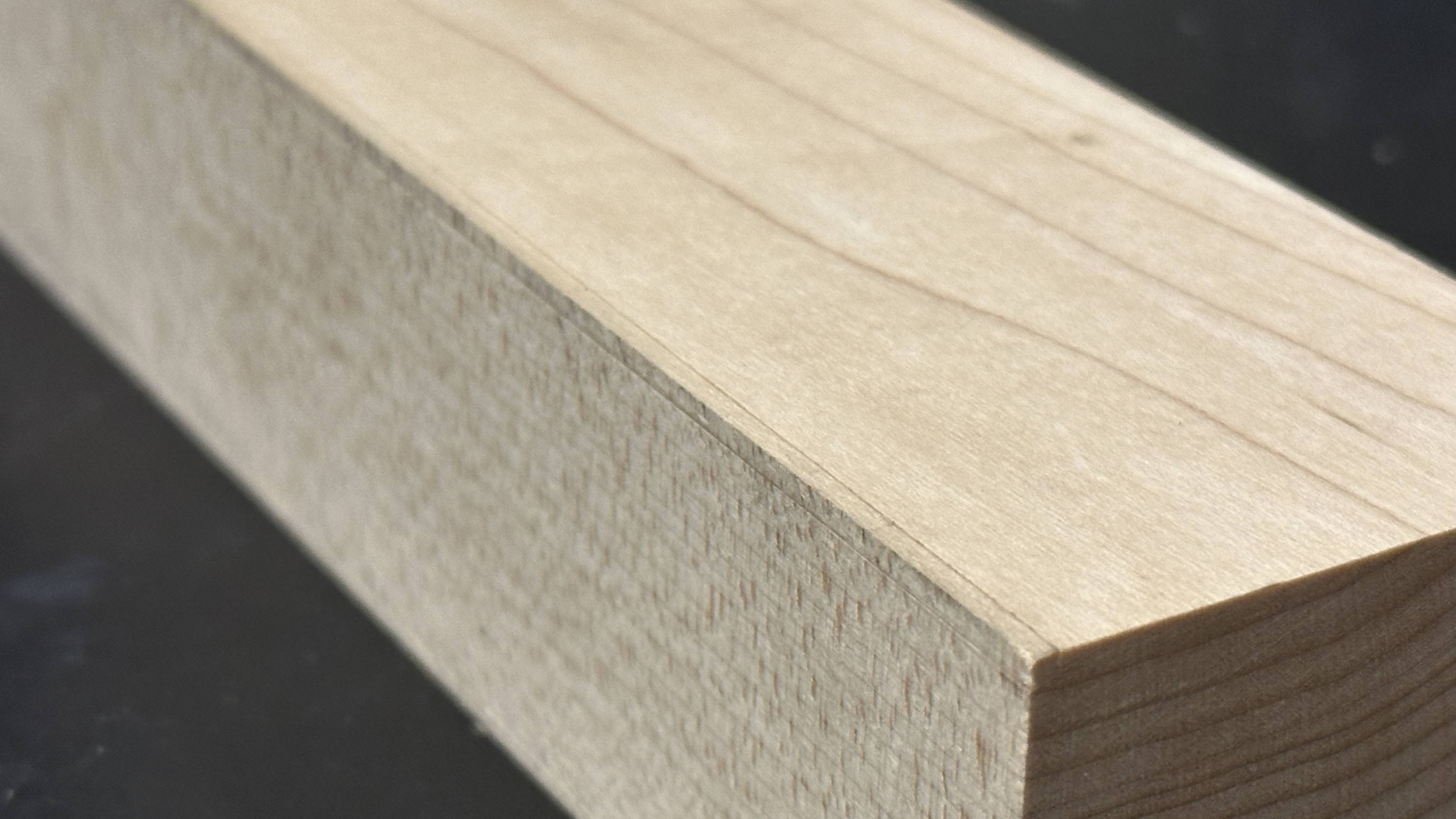 Now you'll start using your hand plane.
Take full passes along the entire edge. As you start getting deeper, the shavings will start to get wider.
If you're having problems with tearout, try planing the other way.
Periodically check the two lines you scribed with the marking gauge. If the chamfer is closer to one line than another, focus the plane on the other side to even it out.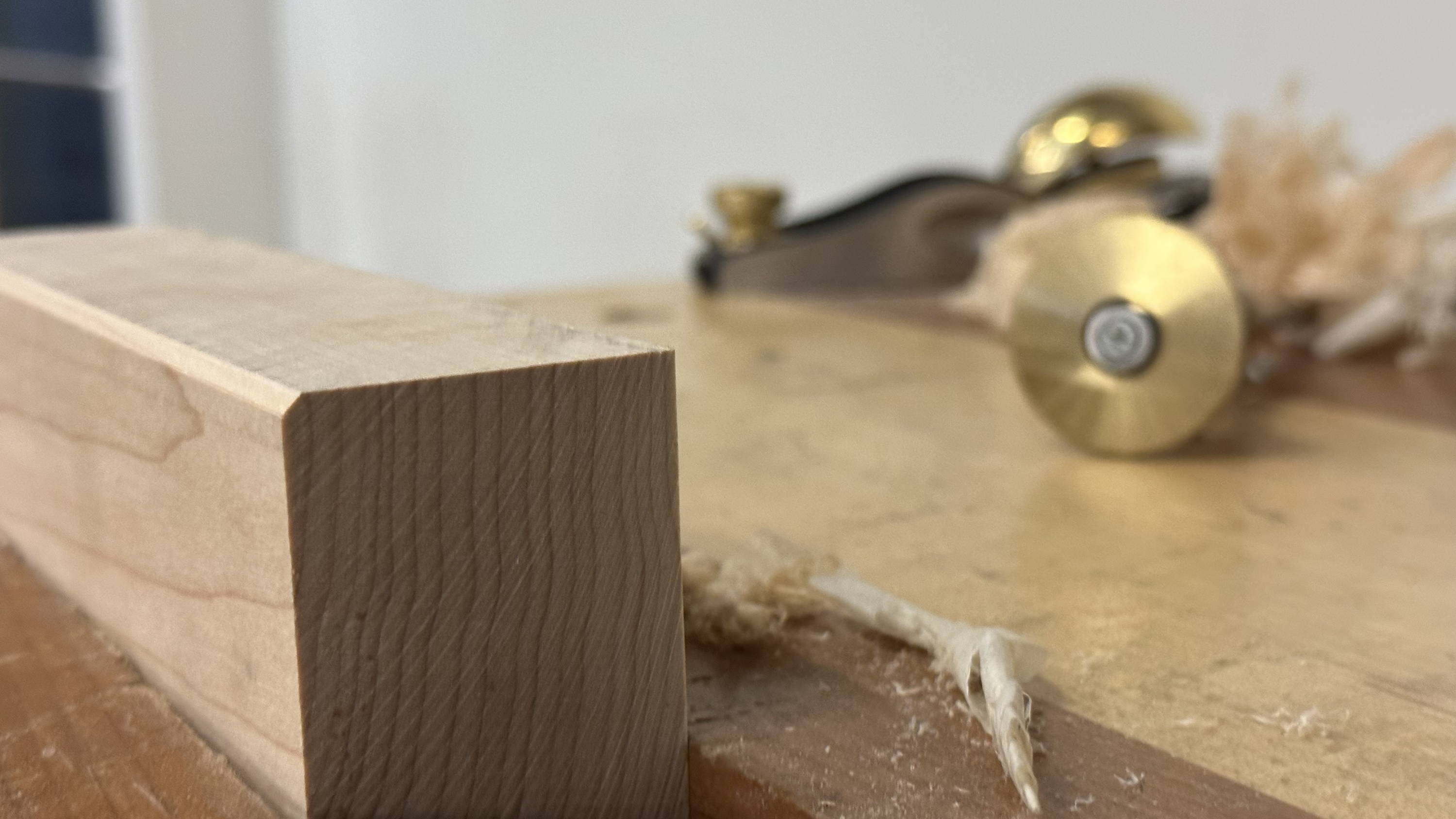 The goal is to make both marking gauge lines disappear at the same time. Once they do, you should have a fairly straight and even chamfer.
If you decide you want a larger chamfer, simply reset the marking gauge and repeat the process.
The marking gauge lines help you get a consistent 45° chamfer without having to test with a square — and with a lot more reliability than eyeballs can provide.
---
---
Want the most accurate marking gauge out there? This brass marking gauge with micro-adjust is it.
It's been an indispensable tool in my woodshop for over 6 years — and I wouldn't do any layout without it.
The micro-adjust feature lets you dial in ultra precise measurements and can be adjusted with just one hand.
And the circular blade cuts an ultra thin kerf that easily slices through hardwoods with or across the grain.
If you're looking for that extra bit of accuracy in your woodworking, this tool can get you there.
---
Any other tips for cutting chamfers with hand planes? Let us know in the comments below!
Follow us on Instagram @katzmosestools, on TikTok @katzmoseswoodworking, and check out my YouTube channel for more great woodworking content...
And as always, STAY SAFE IN THE SHOP!